Melbourne's best local delis and general stores
Miss that old-school corner store vibe? Swing by these gourmet grocers and deluxe delis for much more than newspapers and milk.
Spring Street Grocer
Spring Street Grocer has everything you could wish for under one roof, including liquor from City Wine Shop next door. There's gelato, gourmet groceries and coffee. Indulgent take-home treats like truffles and caviar, champagne and brie. Plus artisan cheeses tucked away in a hidden cheese cellar! Or choose from the selection of chef-made meals. Maybe mushroomy chicken pie for two, followed by a tub of creamy tiramisu.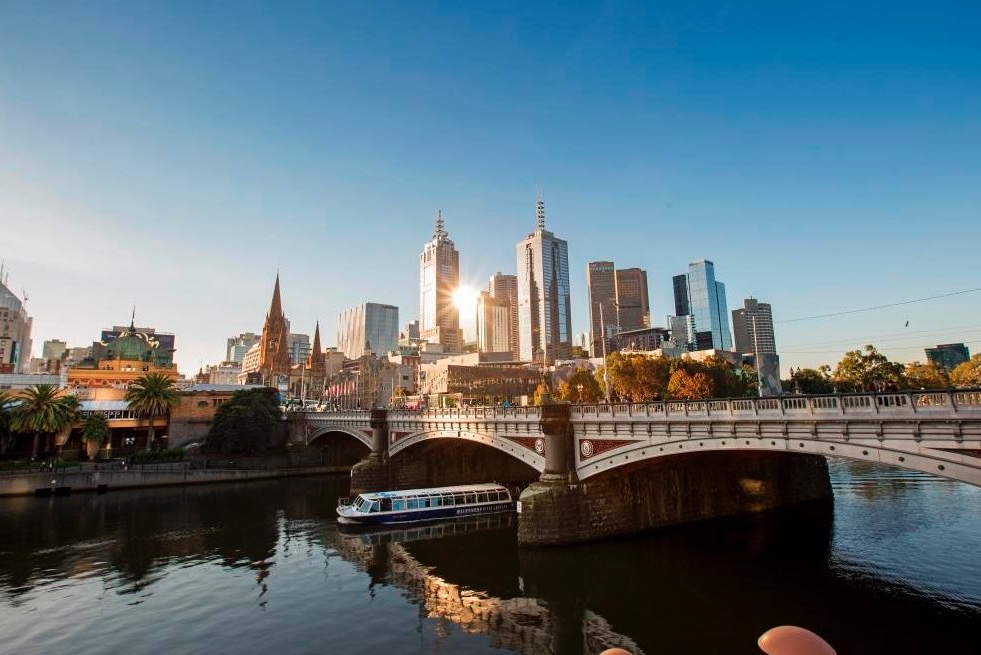 DOC Delicatessen
Scusi? It's fine to practise your Italian at DOC Delicatessen, where the shelves are lined with Italy's best smallgoods and produce. Pizza night at home is a cinch with their vacuum-packed oven-ready margheritas. Add creamy buffalo mozzarella to scatter on top, and tempting tiramisu for dessert. And for vino, a bottle of Chianti, grazie.
Bureau Provisions and Periodicals
Part coffee shop, part newsstand. This new Parkville local is bringing back the old-school milk bar. Don't pull out your phone here. The staff would rather see you flip through a paper, or strike up a conversation using the talking points written on the blackboard. Sip a steaming mug of filter coffee, or order a cold brew while browsing the shelves. The Bureau stocks a curated range of newspapers, magazines and local zines. Plus groceries, pastries and fresh ham and Emmental sandwiches.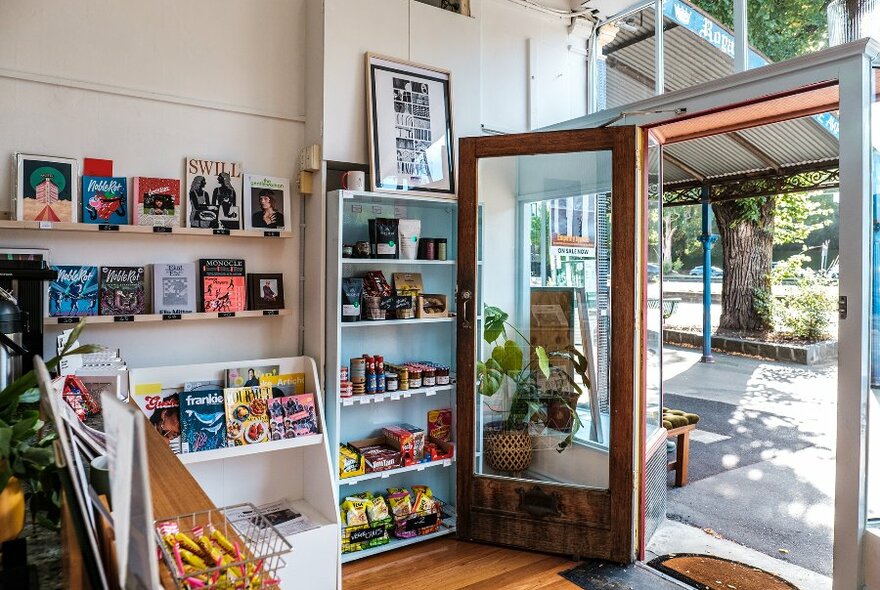 La Tortilleria
Can't get enough of La Tortilleria's authentic Mexican fare? Buy their own-brand corn tortillas and nacho chips, and try making it yourself. They also sell vegan tostadas and blue-corn tortillas. Throw in a jar of spicy-hot salsa and can of refried beans from the grocery and you'll have dinner on the table, Mexican style. 
Big Vic Deli
At Big Vic Deli, aka BVD, the speciality of the day is premium cured meats. Whether it's Otway bacon or Wagyu salami, they've got the makings for a perfect picnic platter. If you're in need of antipasti, ask the friendly staff for tips on matching olives and Greek cheeses. Pair them with mascarpone-stuffed figs, dolmades and chargrilled artichoke hearts.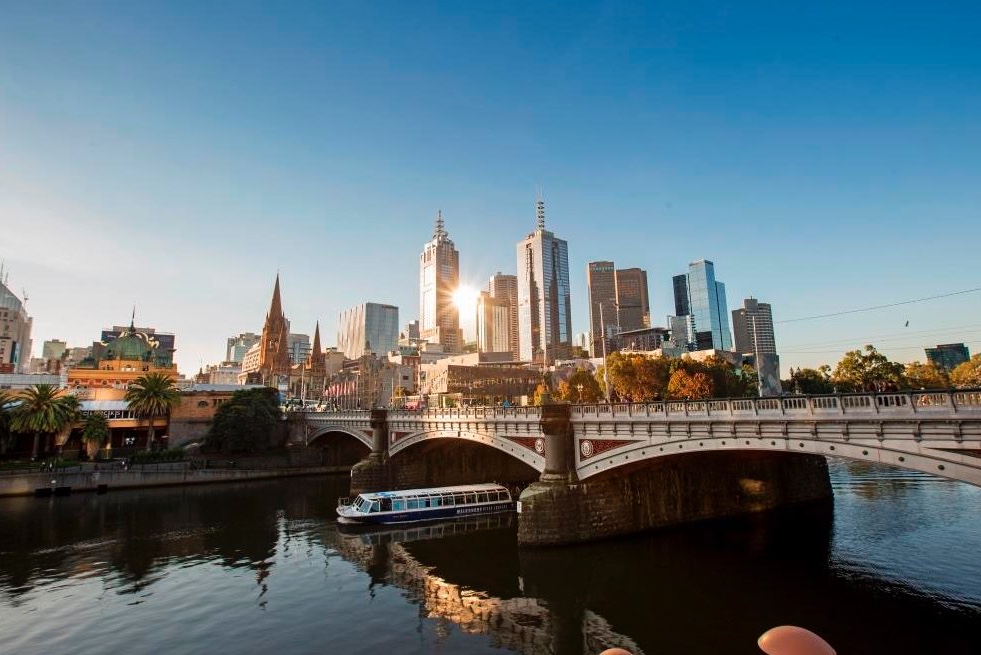 East Melbourne General Store
Drop off your dry cleaning, pick up a bottle of wine and chew the fat with the locals at East Melbourne General Store. The family-run milk bar has been around for more than 150 years, with all your needs on tap. Noisette pastries, St Ali coffee, enviro-friendly loo roll. As well as soups and pastas to heat up at home. 
Pantre 
Deluxe Japanese lunch bar in the front, gourmet Asian grocer in the back. Pantre is a one-stop lunch shop serving bento boxes, sashimi and rice 'chirashi' bowls, cream puffs and decadent toasties. Venture further than the takeaway kiosk and find a treasure trove of cooking staples from across the globe. You'll be able to find everything from frozen durian and milk tea ice cream, to aisles lined with different types of tofu, kimchi, noodles and more.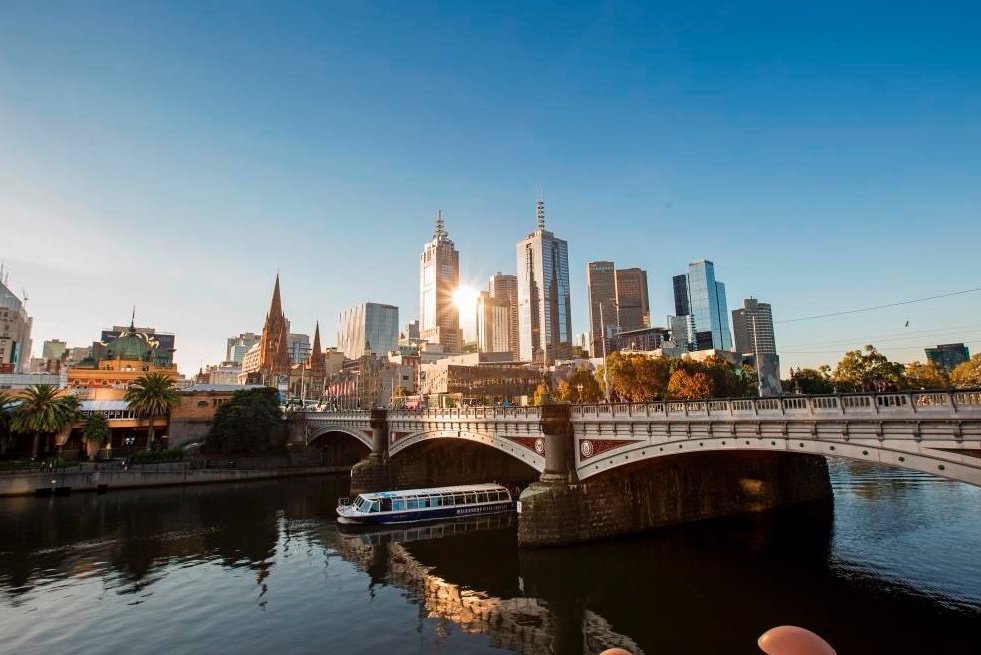 Broad Bean Organic Grocer
When your vegies have to be biodynamic, Broad Bean Organic Grocer is your friend. This Southbank standby stocks organic produce and salads, free-range eggs and savoury tarts. Plus vegan goods for the household, from bathroom cleaning products to shampoo. Warm up with probiotic porridge or chill with a made-to-order cold-pressed carrot juice.
King & Godfree
Carlton's local deli since 1884, King & Godfree has mastered the art of the gourmet Italian hamper. The Friday Night Speciale has all the essentials for end-of-week nibblies. Pork terrine, a round of soft cheese, nuts and crackers. Add a heady sangiovese from the bottle shop and you're all set to go. Then head back during the day for a fresh baguette lined with buffalo mozzarella, basil and prosciutto.
Dagwood Deli
Pining for American takeout bagels and multi-layered sangas? You're in the right place at Dagwood Deli in Southbank. Nibble a sesame-seed bagel filled with lox and cream cheese. Or open wide for hot pastrami and mustard on rye, with potato chips and pickle on the side. Add a latte and a couple of double-choc cookies. 
Calia Emporium
Add a touch of something fancy to your weekend spread and impress even your most sophisticated mates. Calia in Emporium has a deluxe range of groceries, sourcing goodies from Japan and closer to home. Such as Wagyu striploin for the grill, or Tassie salmon fillet to pan-sear in a flash. But why cook when you can order ready-to-go gyozas, a Japanese chicken curry and green tea chiffon cake? 
More of the best wine stores and bottle shops in Melbourne
Last updated on Wed 20 Sep 2023