How to visit Korea in Melbourne
K-pop, karaoke, street toast and skincare. Korean style is having a major moment in Melbourne. Go beyond fried chicken and beer at these shops, restaurants and cafes that serve pure Seoul.
See the nation's Girl Group live in concert
Calling all Melbourne Once: Twice are back for one night only in November. The award-winning, nine-member group returns after a series of sold out shows earlier in the year. Nab tickets and pop along to solo stages, send a signal to your bias and make it a special night to remember. Even if you're not a fan yet, it's worth going just to witness the dazzling sea of glowing fan sticks flashing in time to every song.
Try Korean soul food
Transport yourself to the cool side of Seoul and pay a visit to the ultra-trendy Ondo for lunch sets, signature drinks, pastries and more. Order traditional dishes like gogigusku which includes a thinly sliced pork in a clear broth with somen noodles. Or try mandu guk zucchini and prawn dumplings. Don't go past the black sesame or mugwort latte. It's similar to matcha and topped with lightly whipped cream.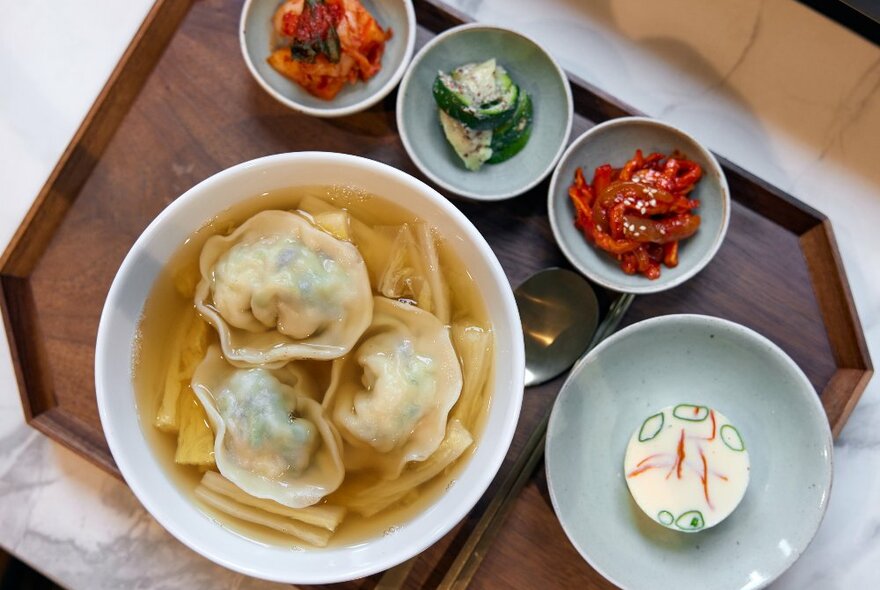 Tuck into the best Korean street toast in Melbourne
Korean sandwiches have taken the city by storm, with a carb-loaded cafe around every corner. Palette's gigeori-toast is buttery brioche stuffed with fluffy omelette, hash browns and candied bacon. Tiny spot Sukbong specialises in cheap eats, serving everything from simple egg and cheese to OTT stacks of hash brown and beef bulgogi.
Visit a Korean-inspired bakery
A new Korean and French-inspired bakery has just opened in a hidden Melbourne laneway. Swing by The Butter Room for loaded croissants, signature drinks, soft and fluffy pandoro and loads more. Try traditional flavours too like soboru – a red bean-filled sweet pastry or injeolmi bread with roasted soybean powder.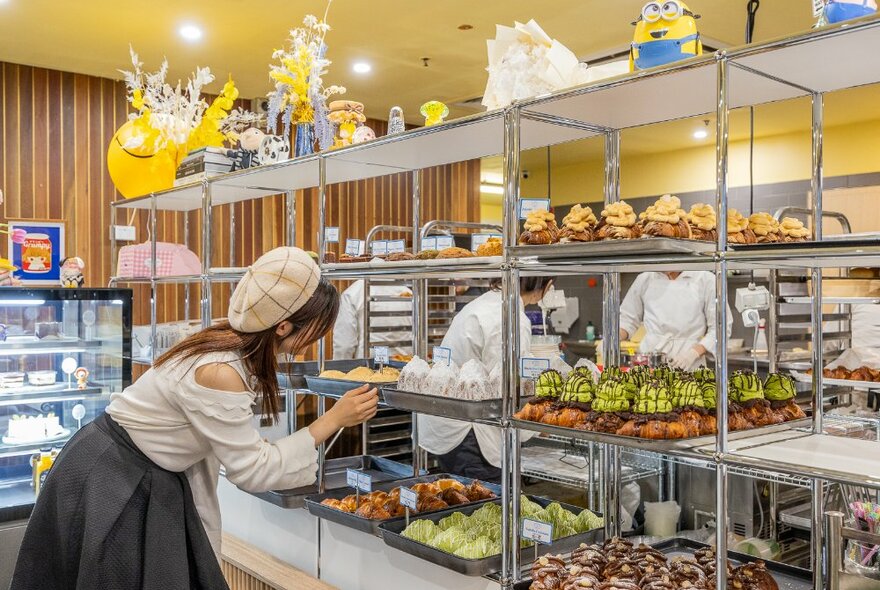 Load up on K-pop merch
Calling all ONCE, blink, ARMY and Shawol. If those words mean something to you, you've come to the right place. Happytown is the OG K-pop shop in Melbourne, selling albums, accessories, photocards, light sticks and so much more. Lesser-known spot 9621 is harder to find, but worth the trip. It's fully loaded with Stray Kids and NCT 127 merch, plus cute Kakao Friends goodies.
Find cult-status Korean streetwear
Streetwear fiends have been all over Acme De La Vie for years. Now you can nab the full range in one stunning city location. Follow the glowing neon sign inside, where a towering metal sculpture is surrounded by the latest cartoon-print lounge sets. Peruse collabs with Sesame Street, Toy Story, Monsters Inc. and Apeach. True heads will know which items have been modelled by stars like HyunA, Mino and TWICE.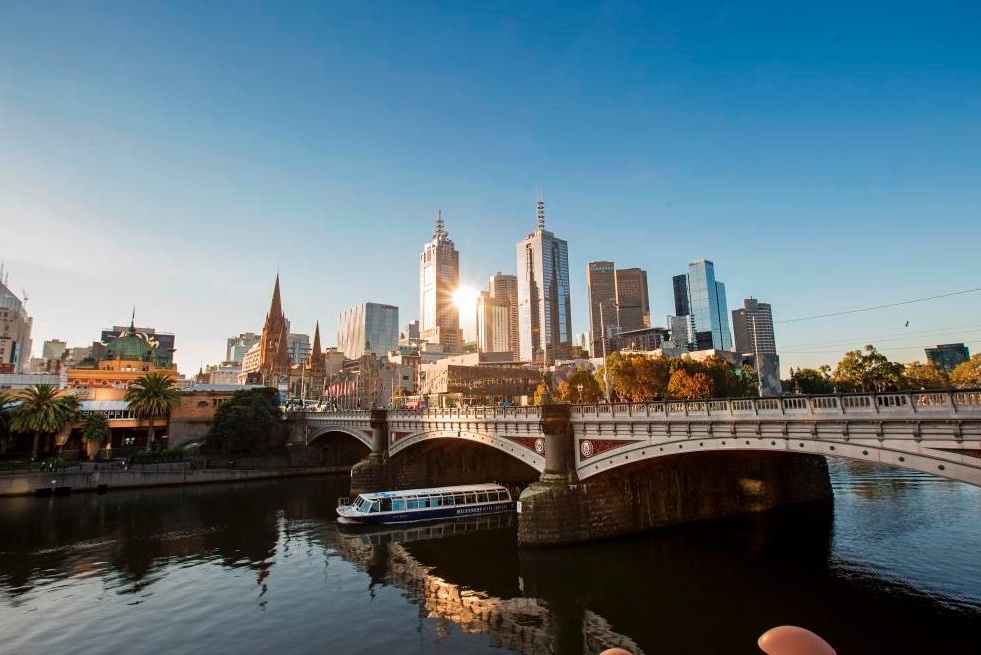 Discover hidden coin booth karaoke
Private karaoke rooms and the odd open mic night are pretty well-known in Melbourne. Mini coin-operated singing booths? Not so common. Enter Kono, a hidden gem lined with disco-lit nooks perfect for solo or small group singing. Regulars can be heard singing along to BUZZ ballads in perfect Korean, but there's a bumper book of English tunes to pick from, too.
Kick on with soju and street food
Deep-fried cheesy corn dogs, fiery tteokbokki, authentic kimbap and kimchi fried rice. Try it all at Sinjeon, one of the many street food spots that line Healey's Lane (referred to as 'Kimchi Street' by regulars). Or head to Sam Sam on the main drag, where robot waiters cook classic KFC with delicious precision. Pair with a soju-rita – that's a cocktail of zesty ice granita spiked with an upturned bottle of soju.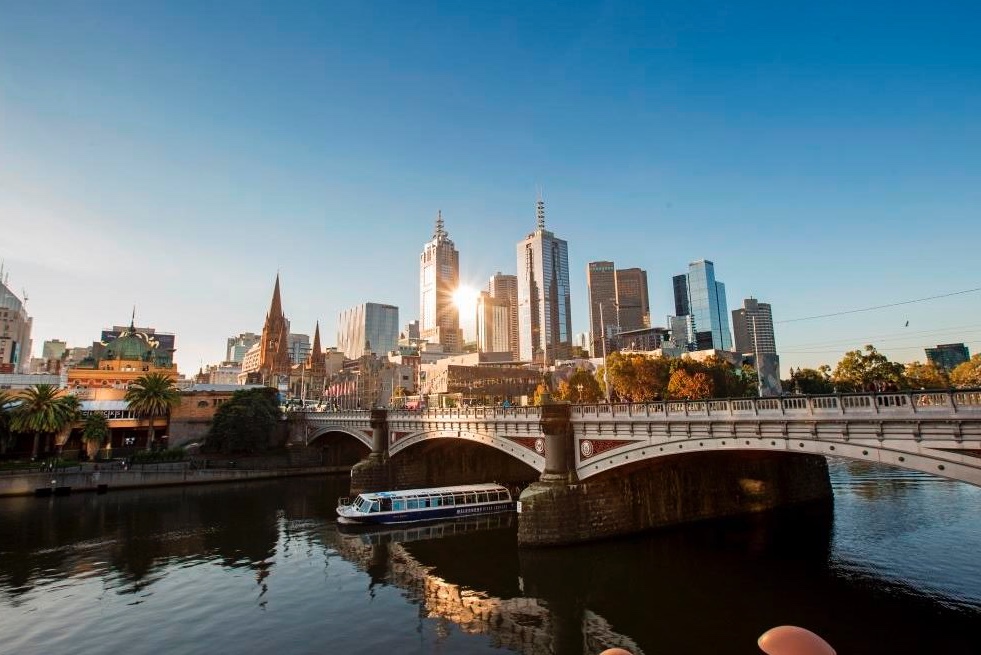 Shop holy grail Korean skincare
It's the beauty regime that launched a thousand Reddit threads. If you're ready to try lava seawater, the seven-layer method, oil cleansing and volcanic clay, head to global sensation Innisfree at Melbourne Central. We recommend starting with the best-selling green tea range. And if you need to restock on pimple patches, score the miracle dots at W Cosmetics or MD Ranking.
Cool off with a bingsu shaved ice
A towering mountain of snowy shaved ice, condensed milk, boba and fresh fruit await at Scoopy. This hidden laneway dessert bar is an insta-fave for their cute dine-in offerings. Or head over to Melbourne's only Sulbing, fresh from the streets of Busan. Toppings include dark chocolate Oreo monster, tiramisu cheesecake, rockmelon and red velvet.
More of the best Korean food in Melbourne
More of the best Korean spots in Melbourne
Last updated on Thu 5 Oct 2023