Where to buy the best engagement rings in Melbourne
In a creative city like Melbourne, there's no shortage of innovative jewellers. They can craft a unique engagement ring that captures your special bond. Here's where to find Melbourne's best engagement rings – from traditional sparklers to hidden gems.
Orion ring at Corky St Clair
Do you want the ultimate Melbourne engagement ring? Then take your sketches to iconic jewellery label, Corky St Clair. They'll turn them into a glittering reality. Corky is in the Century Building. You might remember their store in the Campbell Arcade at Flinders Street Station. They use recycled materials and ethically sourced stones. They can create customised pieces, or you might like their Orion ring. It's an otherworldly, salt and pepper diamond number.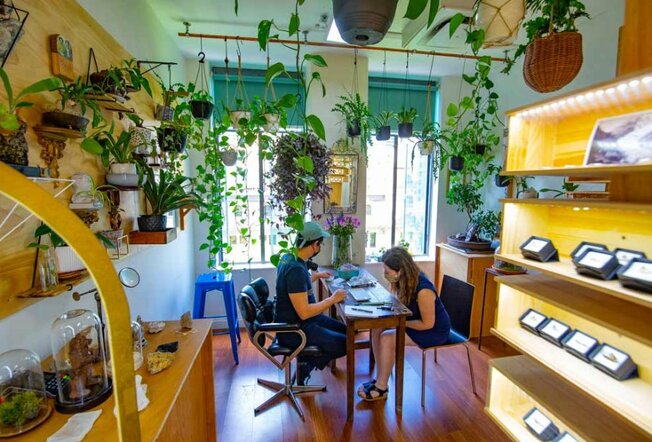 Tension ring at MDTdesign
This artisan jeweller has been crafting custom pieces on Collins Street since 1981. MDTdesign's in-house jewellers and designers create a stylistically broad range of engagement rings. One of their specialties is the tension ring. It holds a stone in place by pressure rather than prongs. It gives the impression of a diamond floating on your finger. Their tension-set round diamond ring is definitely a minimalist statement piece.
Garden of the Beloved ring at e.g.etal
e.g.etal is renowned for promoting ultra-contemporary jewellery. You'll find the gallery in a beautiful new space on Little Collins Street. Designs are bold, conceptual and architectural. If this sounds like your style, you'll find your ideal engagement ring here. Rhys Turner's Fallingwater ring might suit. It's a long, tapered Australian sapphire with green tones and flashes of blue. Or the Garden of the Beloved, a smooth, wide gold band with a bundle of gold-rimmed diamonds nested in a recess.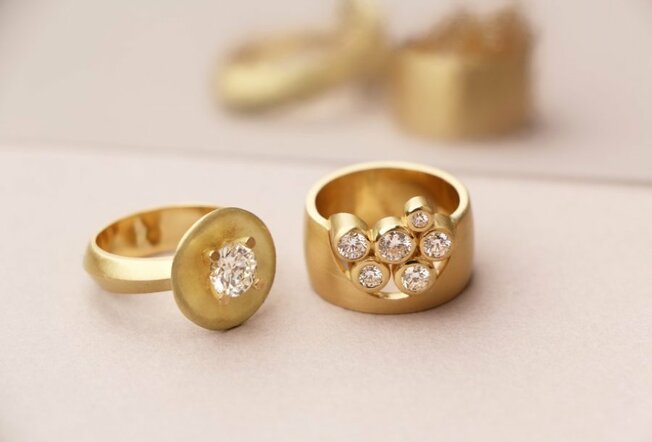 Customised jewel rings at Ada Hodgson
Ada Hodgson's handmade rings are made with ethical and often recycled materials. They're heartfelt and affordable. Her garden-inspired pieces have names like Sunflower and Rose ring. They're understated, a little whimsical and totally unique. To get a bespoke design started, you complete a questionnaire so she can get a feel for what you might like. You can order a ring-sizing kit to use in a virtual consultation, or you can meet in her Nicholas Building studio.
Grand Harvest ring at Pieces of Eight
Pieces of Eight is curated by founder and jeweller, Melanie Katsalidis. It showcases exclusive pieces by contemporary jewellers. If you've got a non-traditional heart, you'll find so many pieces here that will make it sing. Go ultra-minimal with the classic I Love Ritual ring. Make it a twist on a classic solitaire with the Grand Harvest sapphire ring. Or go textural with the Le Coeur ring and its organically sculpted band. Bespoke commissions are also available. Check out PO8.tv on their website for inspiration.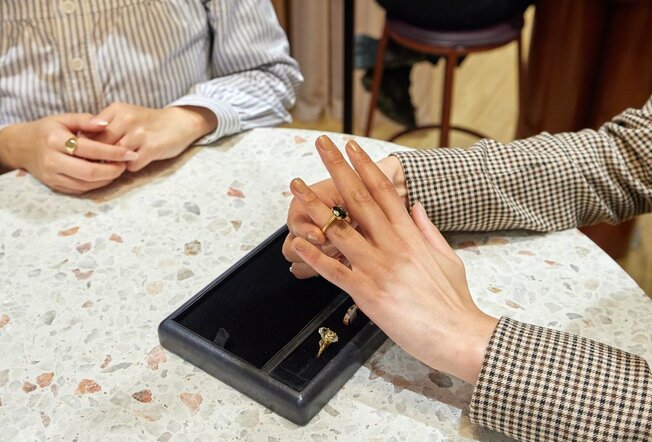 Cluster ring at Jasmine Fraser
Jasmine Fraser works from her studio in the Century Building on Swanston Street. She handcrafts a neat selection of bespoke engagement rings. Designs can be as simple as a diamond solitaire. Or there's the vintage-vibes of Hazel, a cluster of champagne diamonds set in rose gold. Jasmine takes a very personal approach to her clients. She offers a professional cleaning of your jewellery every six months. And it's completely free of charge.
Trilliant ring at Craft
For a delicious snapshot of Melbourne creativity, you have to go to Craft. Among all the makers, there are some wildly exciting jewellers on rotation. Looking for a non-traditional engagement ring? The avant-garde designs of jeweller Taë Schmeisser will hit the mark. The Trilliant range comes in yellow or white gold, and features a stunning yet pared-back triangular diamond.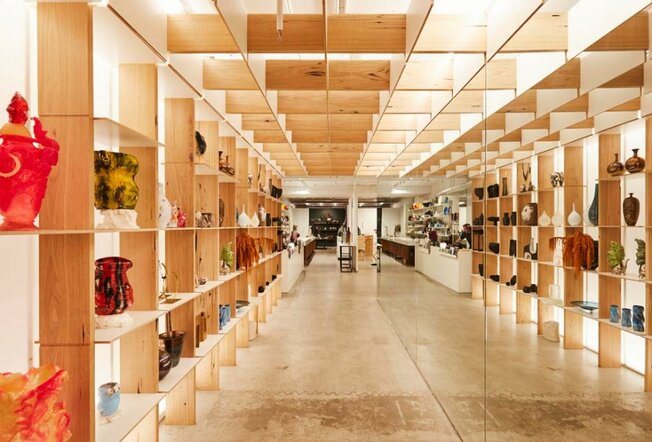 Halo rings at Renato Jewellers
Renato Jewellers are a sixth-generation, family-owned business. They specialise in multi-stone, solitaire and three stone engagement rings. But they're especially known for their halo rings. These rings have a central diamond with a halo of smaller diamonds around it. Central diamonds can come in shades like pink, cognac and even black. (Very Melbourne.) The round Brilliant Halo is a Renato classic. It's a brilliant cut diamond with 30 smaller diamonds surrounding it and flowing down the band.
Heart-shaped diamond rings at Temelli Jewellery
Temelli knows weddings. They've won many bridal industry awards. Double-down on the romantic gestures with a heart-shaped diamond from Temelli. The centre diamond is crafted into an actual heart shape. Many designs halo it in smaller diamonds. Temelli also specialises in sparkling diamond-set bands. Need to speed up your ring-designing plans? Temelli offers online consultations via Zoom.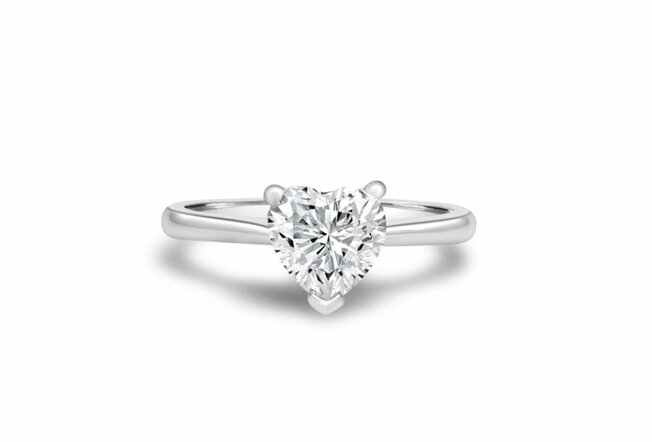 Rose gold lemon quartz at H & H Jewellery
H & H Jewellery stocks a broad range of beloved jewellery brands. You can also create a bespoke piece with their experienced jewellers. Their engagement ring selection ranges from understated to ornate and colourful. For something unusual yet affordable, there's the rose gold lemon quartz and diamond ring. It's a juicy cushion cut, rich yellow stone with 13 diamonds in a channel setting on the band.
More of the best local jewellers
Last updated on Wed 11 Jan 2023
Sign up to What's On weekly
Welcome! Thanks for signing up!