A dog-spotters' guide to Melbourne
Having a dog to walk is the best excuse to get outside. Don't have a fur baby? Go puppy watching anyway. These pooch-friendly spots are the pawfect places to celebrate International Dog Day this Friday 26 August.
Off-leash parks
City Road Southern Undercroft
Melbourne just got a brand new dog park, and it's hidden under a major road. The fully-fenced off-leash park is decked out with all the creature comforts for pampered pooches. Think play equipment, a custom dog drinking fountain and even furniture for your furry friend. The pooch-sized playground is located on City Road in Southbank.
Fawkner Park
Let your four-legged friend off-leash at Fawkner Park. This laid-back doggy hot spot is the perfect place to relax while your companion enjoys a run around. If you'd prefer to stay active, the walking paths are lined with Moreton Bag figs and oak trees. Enter from Commercial Road or St Kilda Road for the off-leash area.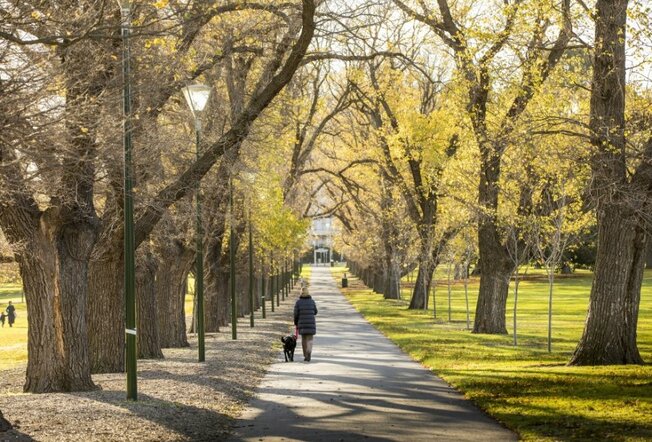 Gosch's Paddock
For a dog walk in the centre of Melbourne's sporting precinct, make your way to Gosch's Paddock. The two ovals here are bordered by Swan Street and Punt Road. Exercising is on-leash on the ovals, off-leash in the grassy bits in-between. It's best suited to more confident dogs, as the cyclists, runners and road traffic can be distracting.
Yarra Park isn't far away, where you can run with your mutt in the shadow of the MCG. It's a beautiful expanse of green, dotted with shady gums. Enter from Vale Street, where you'll also find a water tap with a bowl and bin.
Princes Park
Sprawling Princes Park has two unfenced off-leash areas to let your dog run free. Head south for Crawford Oval, or to the north of the park along Bowen Crescent. Bowen is the better option, with everything your furry friend could want. Grass, trees, shaded seating, bins and a tap with a built-in water bowl.
Nearby Royal Park has a couple of other off-leash options. Take Snoopy to the oval south of Macarthur Road, or to the north of the park at Poplar Oval and McPherson Field. This is the city's biggest park, so there's plenty of space for a game of fetch.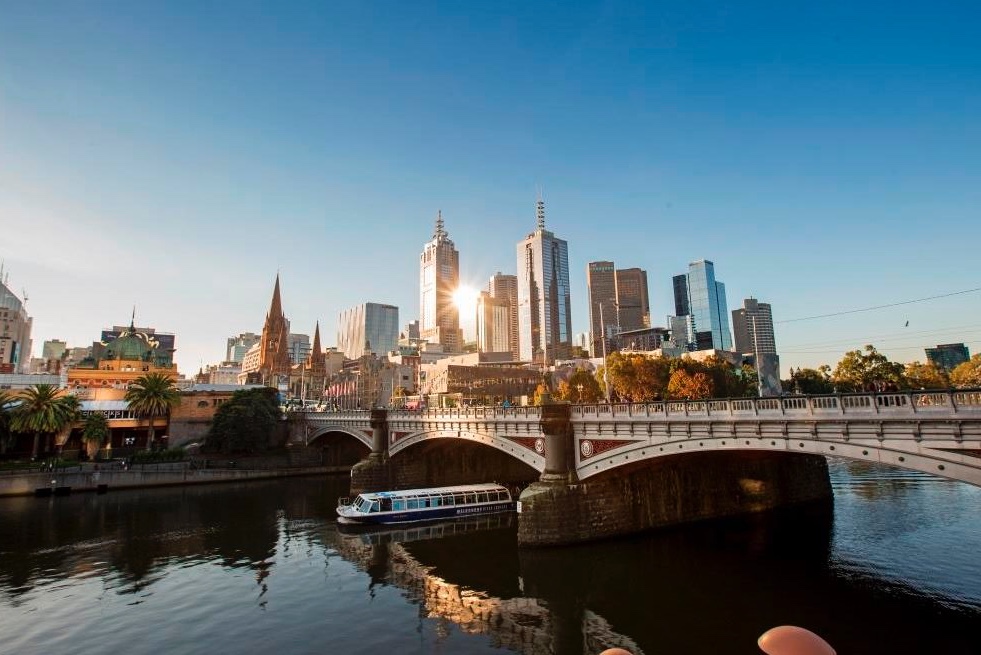 Buluk Park
Dogs in Docklands make a beeline for the puppy playground at Buluk Park. It's mostly sandy rather than grassy, but semi-fenced and kitted out with a water bowl. Fido can run through hollow pipes and bounce on concrete blocks, while you make the most of this urban oasis in the city.
Shop dogs of Melbourne
Howey Place is home to a litter of hard working and adorable shop dogs. Wander down the laneway and say hello to Howey at Mr Cuff and Rufous Bear the studio dog at Ms Edie Black. Book in a haircut to meet the perfectly groomed toy poodle Wookie at Human Salon. Then spot the city's best dressed employee at Unique Vintage Wines, where a dapper little doggy sits out front wearing a bow tie.
Dog Lover's Show
More than 1000 pooches will descend on Melbourne this October for the Dog Lover's Show. Shop for treats, catch a show or chow down at the food trucks. You can even adopt a new best friend. Don't miss the 'doglympics', where furry contestants tackle the K9 ninja obstacle course.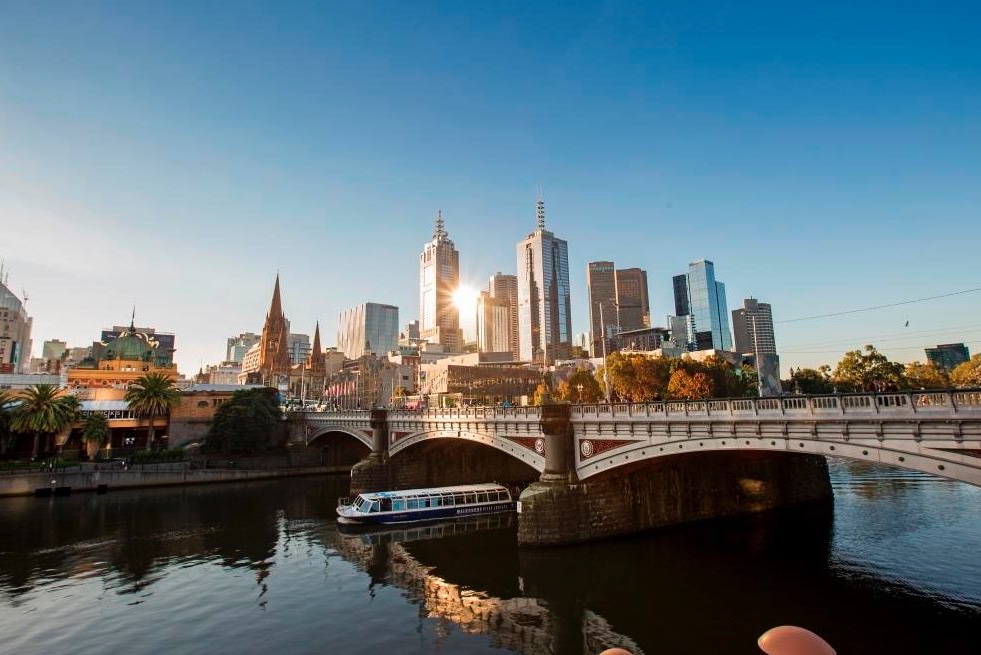 Where to grab a bite with your pooch
Can't go anywhere without Luna in tow? Melbourne has a tonne of cafes that will warmly welcome your fur baby with a smile and a scratch under the belly. It's all in the name at Vincent the Dog. With plenty of outdoor seating and some of the best bagels in town, this Carlton cafe is a dog-spotter's dream. Nearby you'll find Vertue Coffee Roasters, where you can kick back in the laneway seating for brekkie with your buddy. Or combine your favourite things – cheese and dogs – with a trip to Spring Street Grocer.
Fur-friendly staycations
Bring your bestie along on your next staycation at one of Melbourne's pet-friendly hotels. If your pooch gets treated like royalty at home, the red carpet treatment continues at Ovolo Laneways. The V.I.Pooch package comes with your pup's very own designer doggy bag. Or stay at the Marriot Melbourne where the fine dining isn't just for humans. Turkey-flavoured popcorn anyone?
Walking your dog
Do have fun with your pooch, but please be considerate of others when walking your dog.
More Melbourne fun for pet lovers
Last updated on Wed 24 Aug 2022
Sign up to What's On weekly
Welcome! Thanks for signing up!