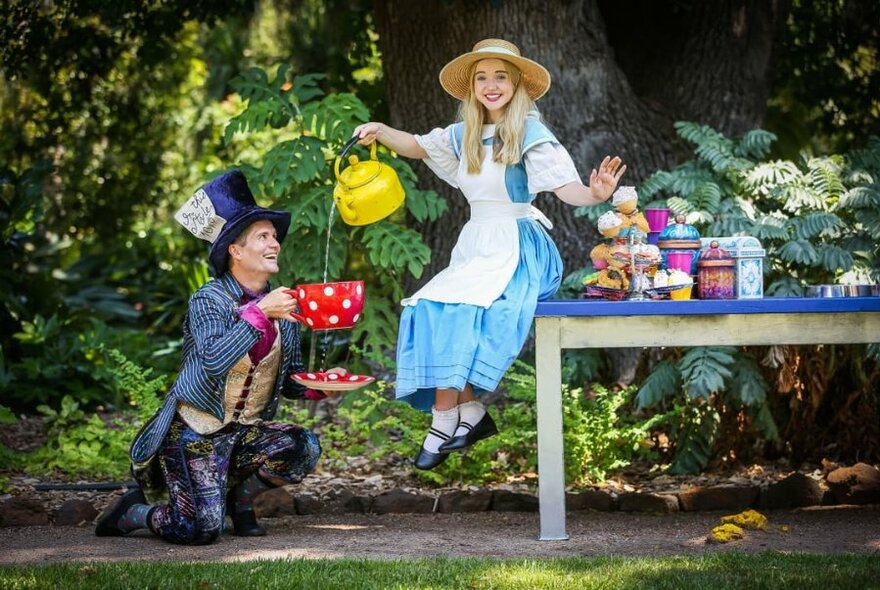 Alice in Wonderland
This summer, join Alice on her amazing journey through Wonderland and experience an adventure like no other.

Lewis Carroll's classic story is cleverly lifted from the page and beautifully brought to life in Glenn Elston's highly-acclaimed production of Alice in Wonderland.
Life is turned upside down for Alice, and she takes the audience on a journey as she tumbles down the rabbit hole and lands in the magical world of 'Wonderland'. It's a roller-coaster of a story as she bravely bounces from one unexpected and amazing situation to the next.
The production is fun for the whole family, presented in a bright performance style, with colourful costumes, interactive games and catchy songs.
Christmas
Explore
Christmas events
Explore a wonderland of events and dazzling decorations as the city comes to life this Christmas.
Christmas eat and drink
Savour the season with festive feasts and rooftop drinks. Read on for Christmas catch-up ideas.
Christmas shopping
Wrap up your Christmas list and find the perfect pressies with thousands of shops to choose from.