Free tours of iconic Melbourne places
Make new memories at Melbourne's most beloved historical spots on a free walking tour.
Melbourne Town Hall Tours
Take a free guided tour of one of the city's most iconic buildings, Melbourne Town Hall. Learn about the building's unique history as you visit the Grand Council Chambers and stand in rooms once visited by royalty. You may even get to stand on the Portico Balcony where the Beatles stood in 1964, waving to thousands of screaming fans below.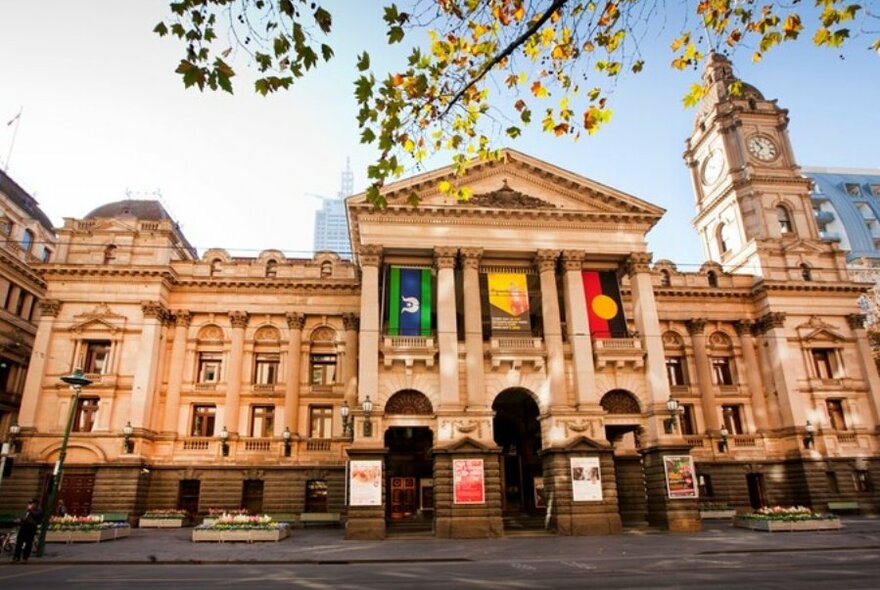 The State Library
The State Library has emerged from a major renovation. Take a free history of the library tour to see what's new. You'll visit galleries, the Ian Potter Queens Hall and the heritage reading rooms, where you can stop to browse the endless books. Aussie history buffs will love the new display of Ned Kelly's armour, alongside his manifesto, the Jerilderie letter.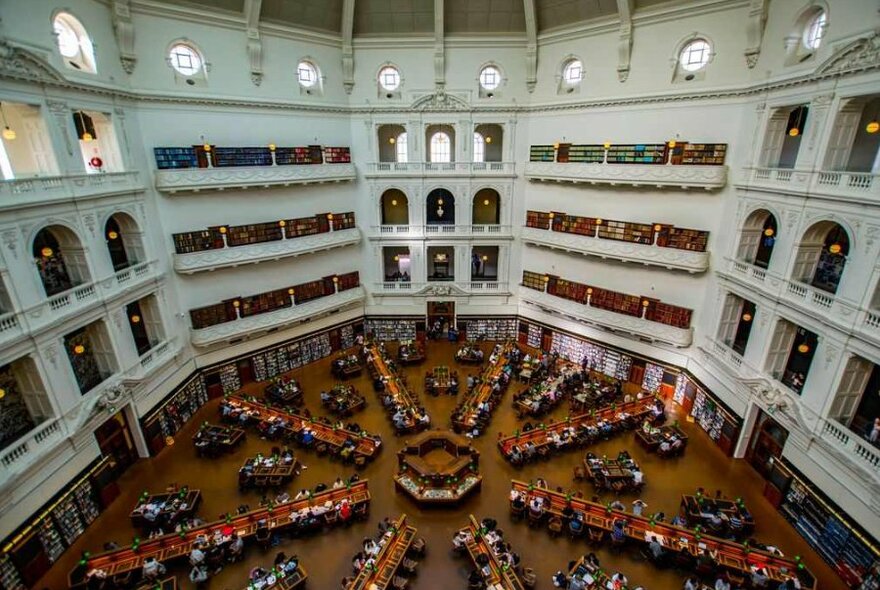 Parliament House
Head to the 19th century on a public tour of Parliament House. Think Gold Rush-era marble, chandeliers and polished wood. See inside the parliamentary chambers, take a seat in a Member of Parliament's chair and say hello to the statue of Queen Victoria. There are three tours every weekday, except when Parliament is sitting.
Royal Botanic Gardens
Don't miss the opportunity to discover Melbourne's vibrant Royal Botanic Gardens on a free guided walking tour. Discover natural flora and fauna as you wander through rolling landscapes, towering trees and glittering lakes. The daily sessions run for one hour and 30 minutes and the expert guides will share all the hidden gems in the gardens.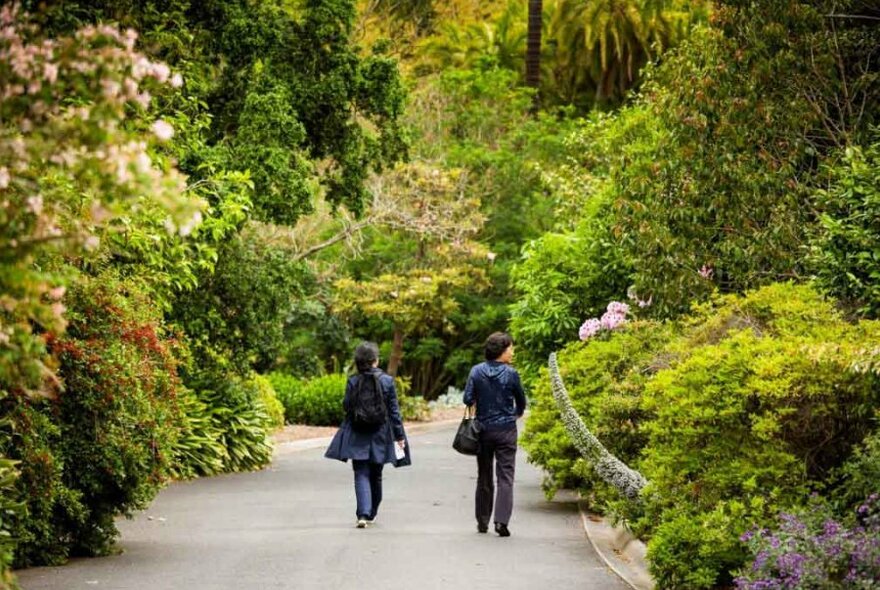 More Melbourne walking adventures
Last updated on Wed 28 Dec 2022