The best fried chicken in Melbourne
Got a craving for crispy fried chicken? These moreish wings, chicken sandwiches and crunchy burgers are a cut about the rest.
Korean fried chicken
Which came first, the chicken or the beer? Find out at Sam Sam, specialising in crispy wings and chilled bevs. Order your chicken fried with sweet chilli, with soy and garlic, red-hot and spicy or dusted with snow cheese. And your beer? There's Korean faves Max and Cass by the bottle.
Korean fried chicken burgers
Nothing hits like a gigantic, OTT burger. And the epic specials at The Beast never fail to impress. Get ready to super clap for the 'super junior', a Korean fried chicken burger loaded with crispy bacon and kimchi slaw. Got a crew to feed? Book your spot for Bottomless Beast, a two-hour fiesta of crispy chicken wings, gravy-drenched poutine and fries.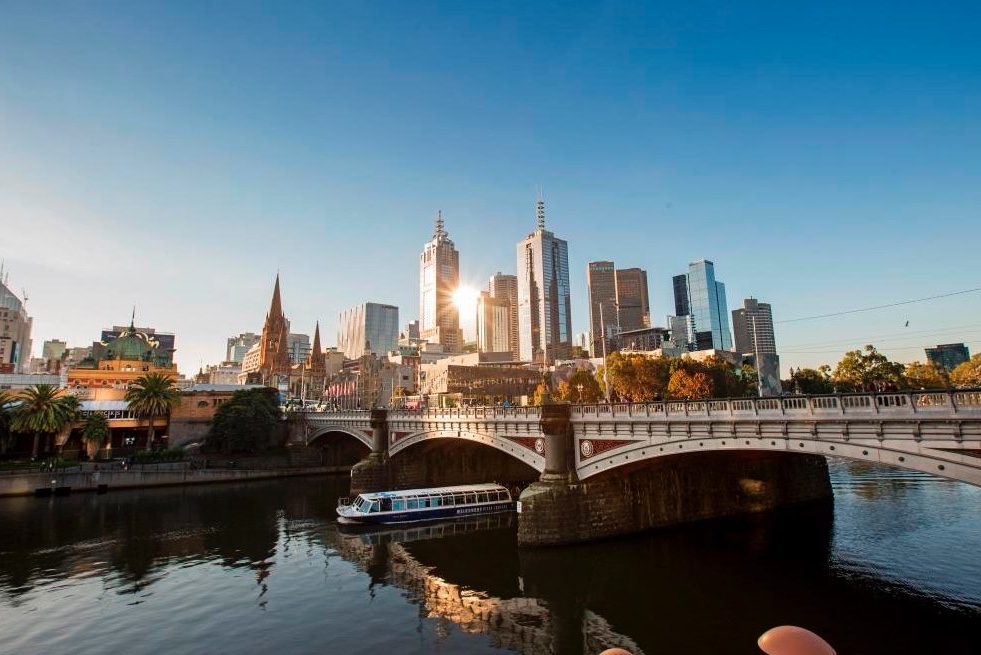 Hot Star large fried chicken
This Taiwanese sensation is still serving up giant, crispy goodness in those beautiful blue carboard sleeves. Take yourself down to Hot Star Large Fried Chicken (yes, we do insist you use the full name) for a deep fried feed you'll never forget. Pair your chicken indulgence with sweet potato fries, crispy mushrooms or a cheeky serve of salt and pepper squid.
Salted egg chicken
Buttery, rich and just a tiny bit funky. This unexpected pairing is a food lovers dream. Indonesian fave Yoi serves a delicious combo of fried noodles, salted egg sauce and crispy fried chicken drenched in the creamy concoction. Over at Kata Kita, pillowy soft bao is loaded with crispy chicken pieces, then doused in salted egg mayo.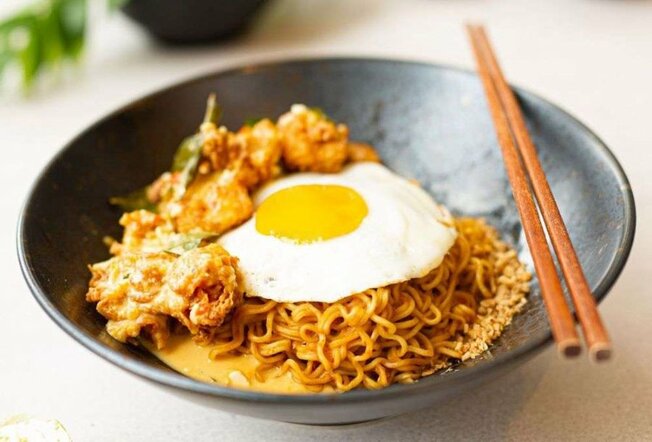 Halal-friendly fried chicken
Due to popular demand, local Korean street food spot Sinjeon modified its menu to become halal-friendly in 2021. Beef and chicken is provided by halal certified suppliers, and separate utensils are used for all pork products. That means you can enjoy classic fried chicken, sticky honey soy chicken, fried chicken meal sets and more stress-free.
Guljak Topokki Chicken
Why settle for one impossibly delicious Korean street food when you can have two? This famous Korean takeaway joint dishes up topokki (spicy rice cakes) with K-style fried chicken. The chicken is perfectly crispy on the outside and juicy on the inside, and you can get it coated in your choice of sauce. The fresh and zingy lemon cream version is a must try. Load up on sides and an iced coffee for the full experience.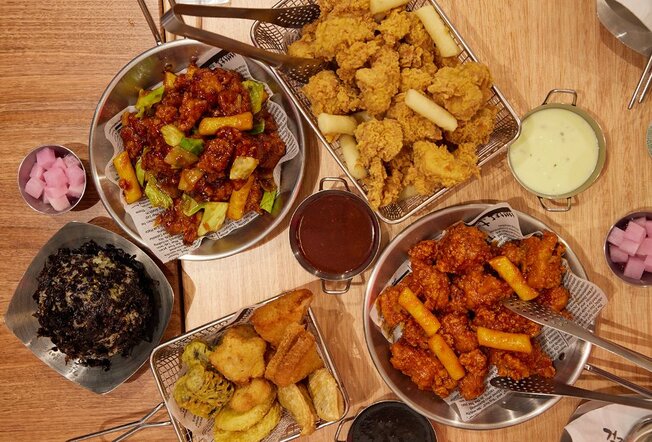 Nashville-style hot chicken
Hot chicken is a Nashville thing, imported to Melbourne by Belles Hot Chicken. Their menu offers a range of spicy heat levels and sauces. Try classic sides and variations like chicken sandwiches and chicken with waffles. A crispy chicken drumstick dunked in potato and gravy always hits the spot, too.
Chicken katsu sando special
Melbourne is no stranger to katsu sando, the chicken cutlet and white bread sensation taking over town. But Robata is serving what is potentially the most stacked katsu delight in Melbourne. For 25 bucks you'll score this mammoth creation, an ice cold Asahi and side dish of edamame snacks. Book between 12pm and 4pm, Wednesday to Sunday, and treat yourself to the towering Japanese feast.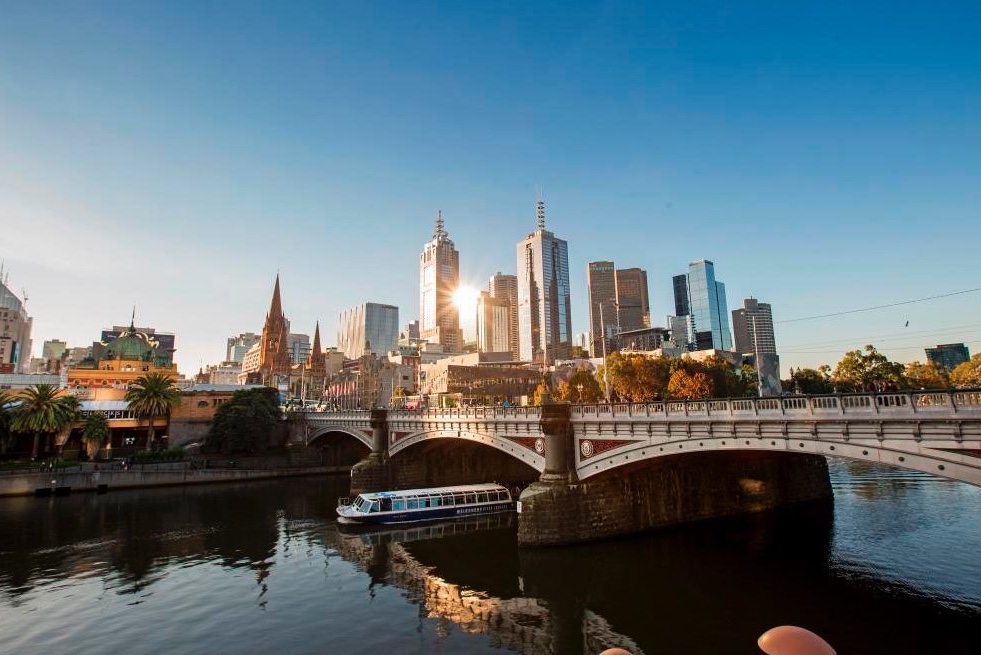 Chicken karaage
All about the small sharing plates, the chicken karaage wings at Izakaya Den go down a treat with pickles and sweet corn. Try it with sake or a cold beer – or ditch the meat and try a karaage mushroom version. Cult-status ramen shop Hakata Gensuke also slings a mean Japanese fried chicken. And Butchers Diner serves the crispy morsels until midnight. Better yet, its gluten free!
More of the best Korean fried chicken in Melbourne
Last updated on Wed 21 Sep 2022
Sign up to What's On weekly
Welcome! Thanks for signing up!