The best fried chicken in Melbourne
Got a craving for crispy fried chicken? These moreish wings, chicken sandwiches and crunchy burgers are a cut about the rest.
Cheese-filled Taiwanese fried chicken
Ever wanted to wrap your chops around a piece of fried chicken the size of your head? Krazy Fry is the newest addition to the Taiwanese food game and they're bringing Halal-friendly gigantic fried chicken to the hungry people of Melbourne. Loaded with cheese and deliciously juicy, the XL size is your best bet if your tummy rumbles are getting the best of you. There's also smaller snacks like popcorn chicken and waffle fries if you're after a quick bite.
The crunchiest chicken in town
The Korean fried chicken at Buza is so good it had to open two locations – one in Melbourne Central and the other over on Queen Street. Order big or go home and feast on the signature soy smoked or spicy crunchy chicken – appropriated referred to as 'crunch king' on the menu. Then add classic sides like tteok bok ki, cheesy corn and kimchi pancakes. Order a round of soju or an injeolmi shake made from sweet rice cakes and your meal is complete.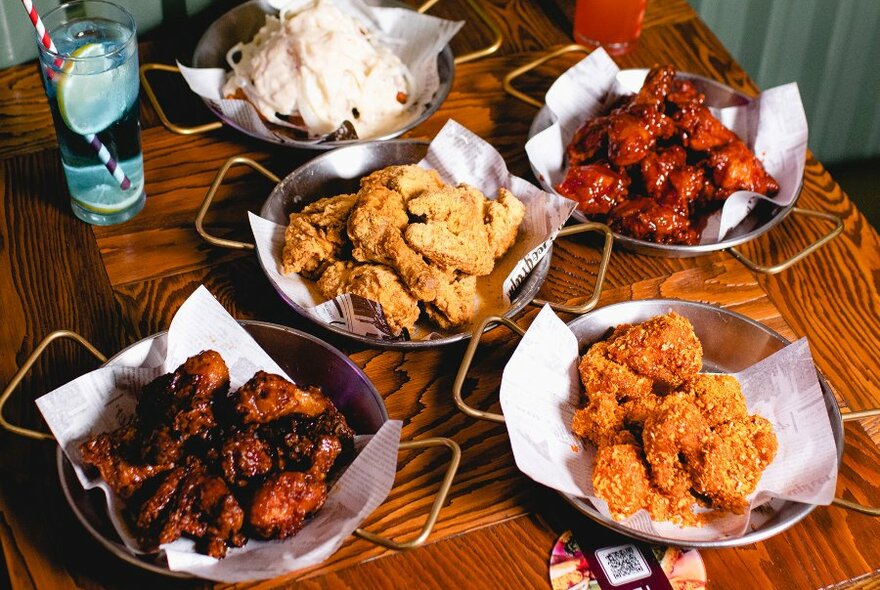 Korean fried chicken
Which came first, the chicken or the beer? Find out at Sam Sam, specialising in crispy wings and chilled bevs. Order your chicken fried with sweet chilli, with soy and garlic, red-hot and spicy or dusted with snow cheese. And your beer? There's Korean faves Max and Cass by the bottle.
Korean fried chicken burgers
Nothing hits like a gigantic, OTT burger. And the epic specials at The Beast never fail to impress. Get ready to super clap for the 'super junior', a Korean fried chicken burger loaded with crispy bacon and kimchi slaw. Or grab the American-inspired 'Clint beastwood' featuring Sothern-fried chicken, cheddar cheese, pickles, saw, honey mustard BBQ and a decent drizzling of ranch.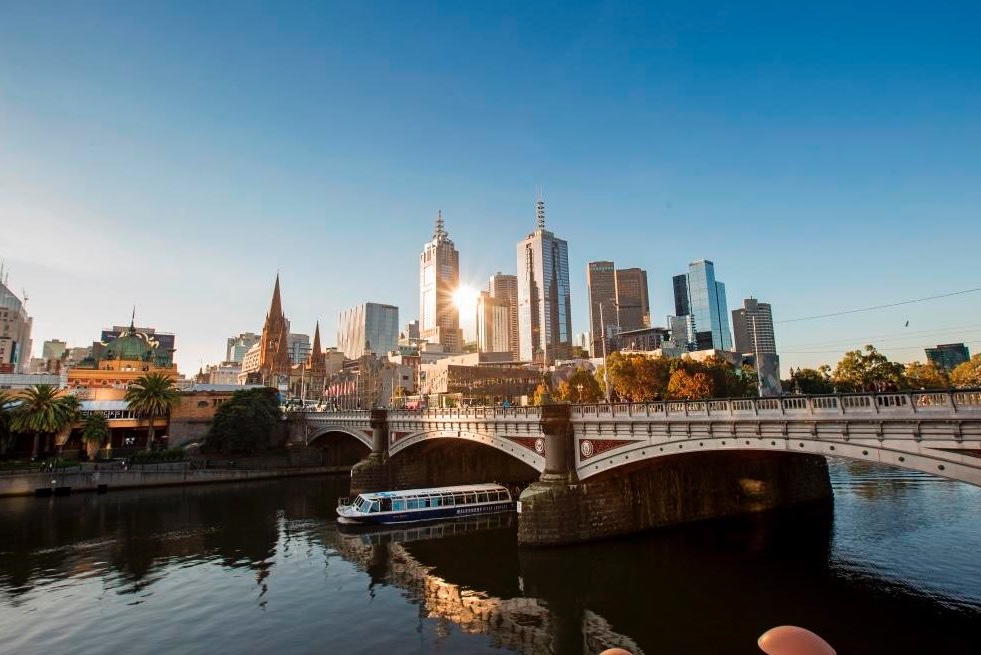 Hot Star large fried chicken
This Taiwanese sensation is still serving up giant, crispy goodness in those beautiful blue carboard sleeves. Take yourself down to Hot Star Large Fried Chicken (yes, we do insist you use the full name) for a deep fried feed you'll never forget. Pair your chicken indulgence with sweet potato fries, crispy mushrooms or a cheeky serve of salt and pepper squid.
Salted egg chicken
Buttery, rich and just a tiny bit funky. This unexpected pairing is a food lovers dream. Indonesian fave Yoi serves a delicious combo of fried noodles, salted egg sauce and crispy fried chicken drenched in the creamy concoction. Over at Kata Kita, pillowy soft bao is loaded with crispy chicken pieces, then doused in salted egg mayo.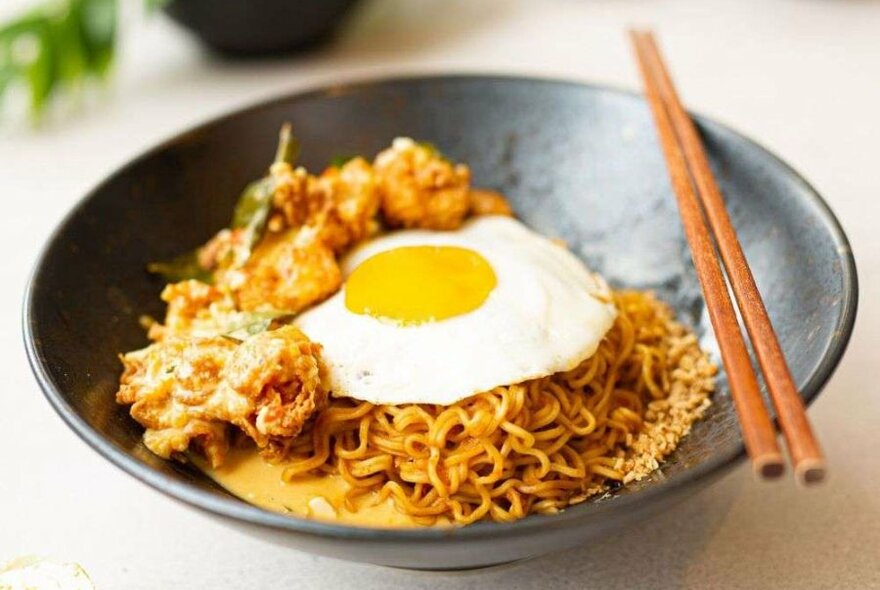 Halal-friendly fried chicken
Due to popular demand, local Korean street food spot Sinjeon modified its menu to become halal-friendly in 2021. Beef and chicken is provided by halal certified suppliers, and separate utensils are used for all pork products. That means you can enjoy classic fried chicken, sticky honey soy chicken, fried chicken meal sets and more stress-free.
Guljak Topokki Chicken
Why settle for one impossibly delicious Korean street food when you can have two? This famous Korean takeaway joint dishes up topokki (spicy rice cakes) with K-style fried chicken. The chicken is perfectly crispy on the outside and juicy on the inside, and you can get it coated in your choice of sauce. The fresh and zingy lemon cream version is a must try. Load up on sides and an iced coffee for the full experience.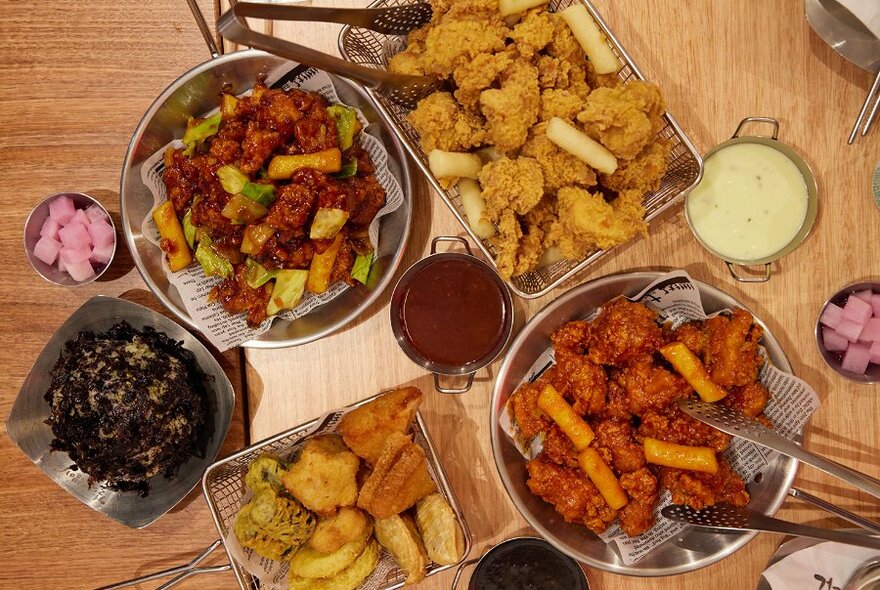 Nashville-style hot chicken
Hot chicken is a Nashville thing, imported to Melbourne by Belles Hot Chicken. Their menu offers a range of spicy heat levels and sauces. Try classic sides and variations like chicken sandwiches and chicken with waffles. A crispy chicken drumstick dunked in potato and gravy always hits the spot, too.
Chicken katsu sando special
Melbourne is no stranger to katsu sando, the crumbed cutlet and white bread sensation taking over town. Robata is serving a luxe lunch special every day of the week. From 12-4pm you can get two chicken katsu sandwiches for just $19. Be quick though, these tend to sell out pretty fast. If you want our advice, book ahead to avoid any disappointment.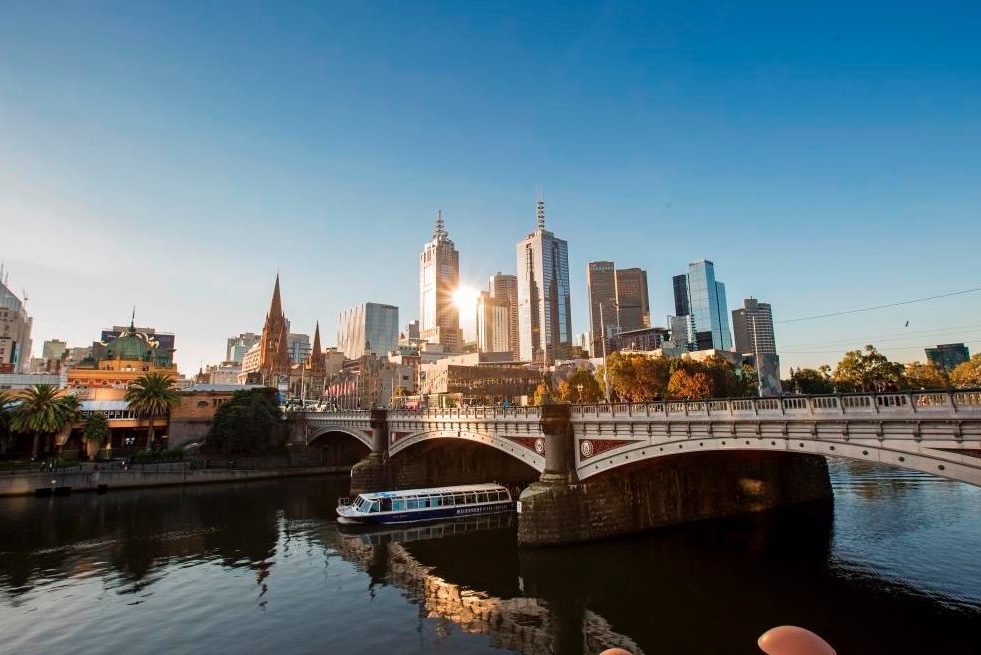 Chicken karaage
All about the small sharing plates, the chicken karaage wings at Izakaya Den go down a treat with pickles and sweet corn. Try it with sake or a cold beer – or ditch the meat and try a karaage mushroom version. Cult-status ramen shop Hakata Gensuke also slings a mean Japanese fried chicken wingettes. And Butchers Diner serves the crispy morsels until midnight. Better yet, its gluten free!
More of the best Korean fried chicken in Melbourne
Last updated on Mon 3 Jul 2023