Melbourne's most Instagrammable cocktails
Art, science or just perfect Insta-fodder? These drinks have a little bit of everything.
Where to order bubble cocktails
Equal parts oddly satisfying and instagrammable, bubble-topped cocktails are in high supply across the city. Kata Kita's 'Uluwatu' is a gin, Cointreau, pineapple and passionfruit sensation for the ages.  A glowing blue bubble of smoke is added at the table, so you can see how the magic happens. Other dome-topped drops can be found at Curious, Yum Sing House and Nick & Norah's.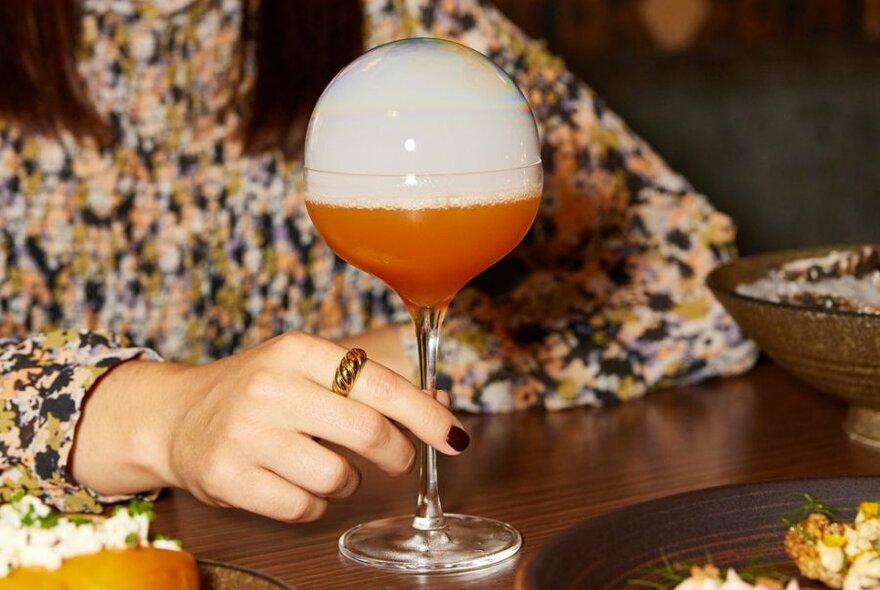 Jaws-inspired Korean cocktails
You're gonna need a bigger boat for this blue bev from Pizza Monster. Pour boozy 'blood' from a cute shark vessel into a towering, ocean-blue cocktail. Wait for the colour to change to a deep purple before sipping. It all goes down very well with the cheesy korean corn pizza and potato-mousse topped slices.
Flaming mulled wine
It's all Vikings and Valkyries at Mjølner. And red-hot drinks like the blazing gløgg, warmed by Martell cognac. Watching your bartender pour orange and purple flames into your chalice is an essential part of the Norse-themed show. With the extra heat of cranberry-infused spiced port, it's tailor-made for winter.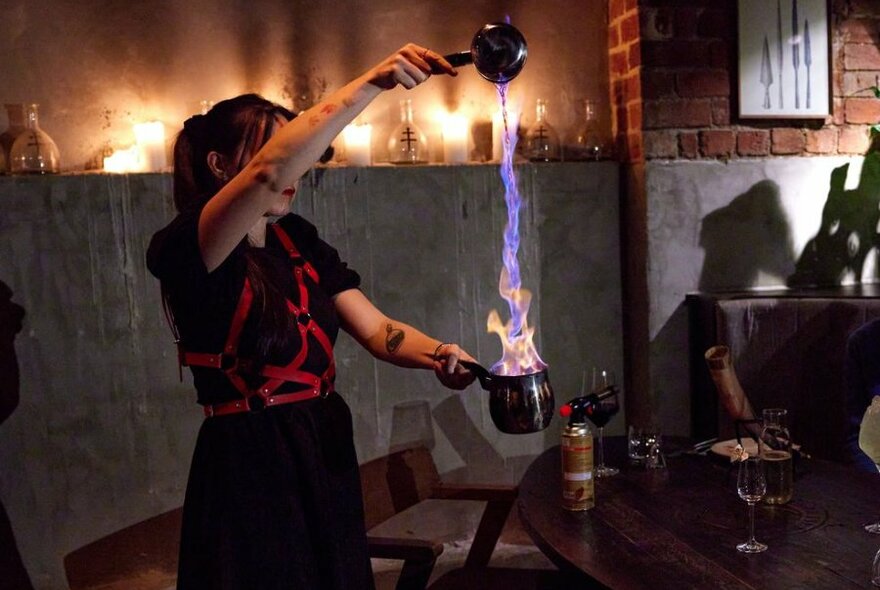 White Rabbit milk carton cocktail
Get your bev with a side of nostalgia at Yum Sing House. Old-school White Rabbit candy is the garnish for the 'milky rabbit', a kahlua and milk tea mix served in a cute glass carton. Other 'grammable drinks include a colour-changing butterfly pea tea cocktail, topped with fairy floss. 
Smokey Rob Roy
The cocktails are as dramatic as the setting at 1920s Eau de Vie. Fan-fave 'smokey Rob Roy' is an earthy, herbal blend of whiskies, rum, vermouth and orange bitters. Served in a goblet under a cloud of wood smoke, no wonder it's the bar owner's signature drop.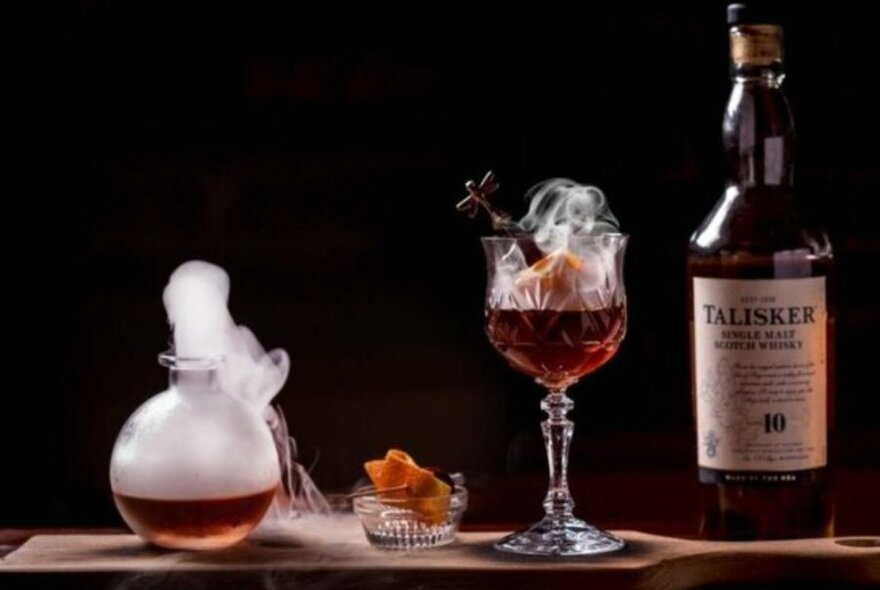 Drink from a gumball machine
It's not just dessert heaven at rooftop bar Sweetie and Moustache. Their cocktails are also designed for sweet-tooths, especially when served in a lolly dispenser. Topped with a nitro haze, the gumball machine mixes gin, lemonade and jellybeans. This sweet machine's definitely one for the adults.
Flaming cognac
Powerful whisky meets sweet coffee liqueur, cognac and cold brew in blazing harmony at 1806. Their 'once in the morning' cocktail rounds out a music-inspired cocktail menu, with each drink assigned a genre from opera to funk. Watch expert bartenders fire up the blowtorch to smoke, flame and sizzle your drink before serving.
More of the best Melbourne cocktail spots
Last updated on Thu 23 Jun 2022