Where to find the best hotpot restaurants in Melbourne
Melbourne is having a hotpot moment, but it extends far beyond what you might know from China. Try Sofia Levin's top hotpot picks and take a foodie tour around the world without leaving town.
Cambodian hotpot
Russell Street newcomer Cambodia's Kitchen boasts the title of being the only Cambodian diner in the CBD. And at $45 per couple, the hotpot is a no-brainer. Served bubbling on a portable burner, you can dip juicy sliced beef, fish cakes, lush leafy greens, bean curd, enoki mushrooms and more into their signature beef broth. Finish it off with old-school Mama instant noodles and a healthy sprinkling of chilli!
Japanese hotpot (shabu shabu and sukiyaki)
There are two main types of Japanese nabemono (hotpot): sukiyaki and shabu shabu. Momo Sukiyaki & Shabu Shabu is the city's only dedicated Japanese hotpot restaurant. Shabu shabu bases include soy, konbu, tonkotsu and more; sukiyaki might be rooted in soy or tomato; and there are wildcards like black truffle. For introverts, WeLive for Hotpot has timber separators and single serve hotpots. Find this hidden gem above Chinatown and order a personalised mix.
Korean hotpot
There are a handful of Korean hotpots, but the most popular are budae jjigae and jeongol. There are countless varieties of jjigae, but budae jjigae, aka army stew, is usually served over a flame. For a DIY approach, try MEATing on Bourke Street. Their all-you-can-eat specials range from $35 to $50 per person. Scan the wall to choose cult-status instant noodles, sausage, kimchi and more meaty delights to add to your feast.
Sichuan hotpot
Hotpots are completely different across China. Sichuan is the most familiar Chinese hotpot in Melbourne. Broths are defined by a punch-in-mouth, numbing flavour from Sichuan chillies, known as mala. Butter adds an oily richness to the base, with sesame oil the preferred dipping sauce to curb heat. Dainty Sichuan Hotpot and Panda Hotpot are favourites for a reason.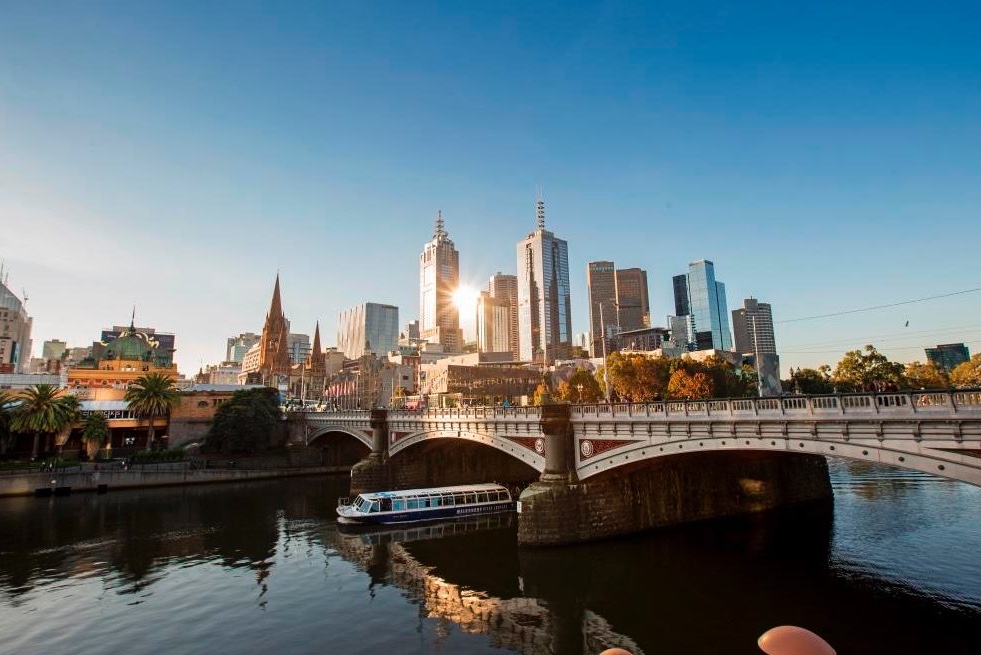 Mongolian hotpot
Huo guo (Chinese hotpot) originated in Mongolia. Today, the main distinction is the use of thinly sliced lamb. At Happy Lamb on Exhibition Street, marrow is steeped in the eight-hour broth. There are six bases and a selection of lamb cuts and platters, along with a range of handmade seafood balls and pastes.
Fishpot
You've slurped your way through spicy Sichuan, kimchi stew and meaty beef broths. Now it's time to go luxe with Fishpot, a dazzling new hotpot restaurant serving silky smooth fish-based broth. Order luxurious ingredients like lobster, sashimi and premium wagyu to cook at your expert-designed hotpot station. Ready to eat? With the tap of a button the cooking basket automatically lifts up, no effort required.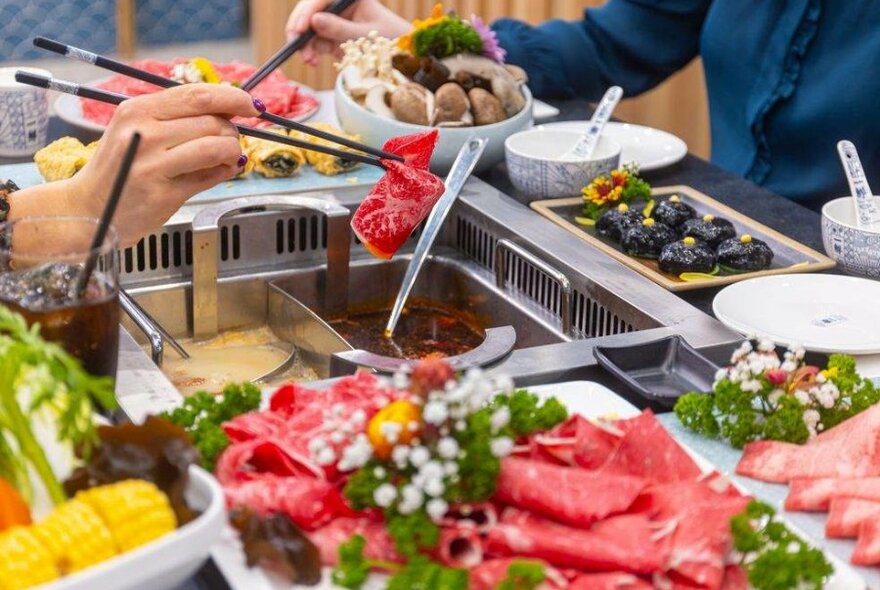 Vietnamese hotpot (lau)
Lau, or Vietnamese hotpot, has Chinese steamboat origins. Raw ingredients are dipped into a central, simmering broth. You can find lau at Hawker Boys on Hardware Lane. It's a colourful spot with blue neon signage and bamboo baskets in the window, a modern-industrial fit out and laneway tables. Lau comes with rare sliced beef, mushrooms, fish cakes and seasonal vegetables. Vegan broth is also available.
Thai hotpot (mookata)
Mookata hotpot comes on a gas burner with a raised grill plate in the centre of the appliance. Pros grease the grill with a chunk of lard and pour stock into the moat surrounding the grill. Your best bets for mookata are Nana Thai BBQ & Hotpot on Bourke Street and Soi 38, tucked away in the car park off Mcilwraith Place. Next door to Nana is Thai Tide, which offers giant tom yum and tom leng saap hotpots. The latter is a hard-to-find dish with meaty pork spines piled up in tangy broth with loads of makrut lime, lemongrass, and galangal.
More of the best hotpot in Melbourne
Last updated on Tue 13 Sep 2022