9 stunning old photos of Melbourne icons
Take a trip down memory lane or discover some long gone, historic wonders. Dive into these captivating old photos of marvellous Melbourne.
Regent Theatre, 1960s
Melbourne has always loved live theatre. Proved by this festive shot of the Regent from the 1960s, taken from outside the Athenaeum. Check out the shops along the side, which is now the entrance to the Westin Hotel. Going even further back to the 1940s, it's interesting to see how leafy Collins Street looks. No traffic either!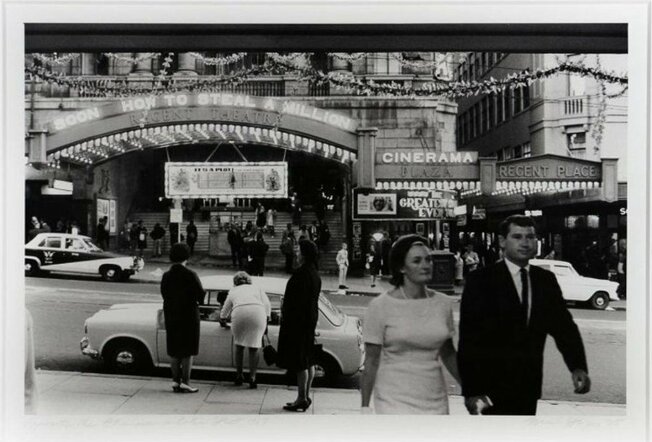 Melbourne Town Hall, 1880s
Let's go all the way back to 1889 with this beautiful picture of our beloved Town Hall. The surrounding buildings have changed a lot. But the structure is still pleasantly unchanged. Just add flower boxes and current fashions and you've got the current day vision.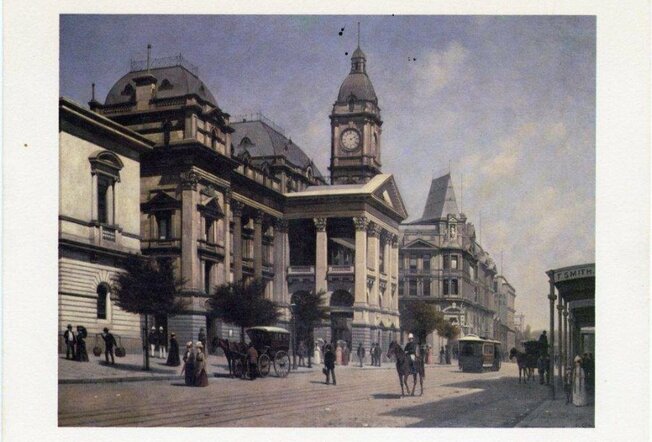 Swanston Street, 1960s
Imagine you're standing on the corner of Flinders Street and Swanston. Just near Federation Square. Now travel back to the 1960s and check out the view. So much neon! Look at that signage on the side of Young and Jackson, and the weather forecast on the side of the Nicholas Building. Those buildings in between are now the site of some of the Metro Tunnel works.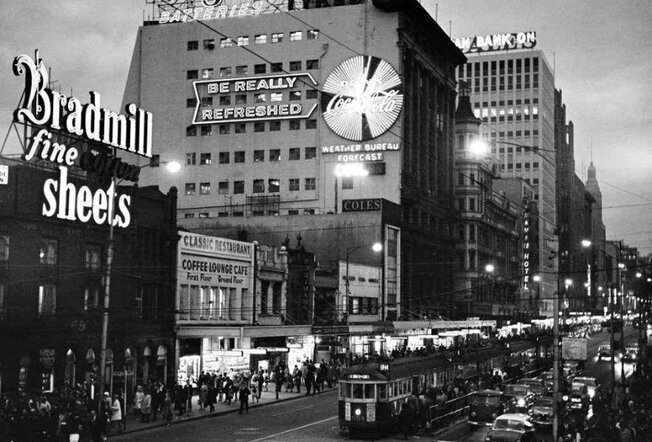 Flinders Street Station, 1970s
These days we have our phones for company on the train ride home. Here, the commute includes grabbing the paper from this sprawling news stand. Generally while wearing a natty trench. The news stand is long gone, but the iconic clocks remain. Next time you're meeting someone 'under the clocks', note the Art Nouveau windows above.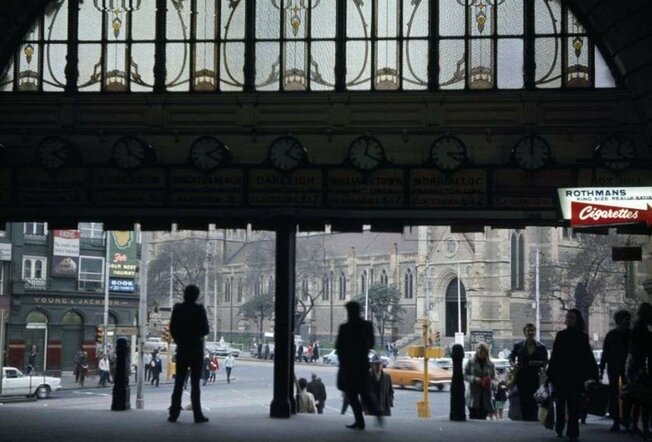 (Before) Federation Square, 1970s
It's hard to imagine Melbourne without Fed Square. Watching movies on the big screen or meeting friends at ACMI. Seeing Australian art at the Ian Potter Centre or relaxing with rooftop drinks at Transit. But decades ago, it was the looming Gas and Fuel Building. This shot was taken as if you're lining up to get into a gig at the Forum. Look at the fonts on the shops along Flinders Street. That milk bar!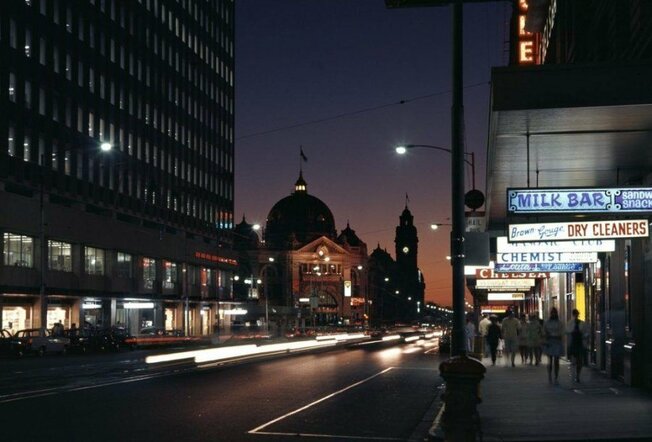 Block Arcade, ca 1913 - 1914
Recognise that arcade entrance beneath that lamp? Yes, that's the Block Arcade on Collins Street estimated to be taken 1913 or 1914, long before we'd skip down for a cheeky treat at Haigh's. You can see glamorous ladies window shopping. Probably killing time before high tea at the tea rooms. You can see the sign there on the right.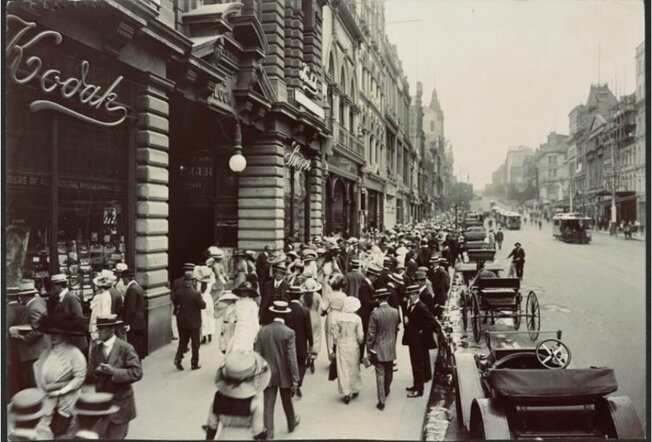 Port Phillip Arcade, 1960s
Remember Charles Bush's King Neptune sculpture? It sat at the entrance of the Port Phillip Arcade. But did you realise the arcade used to be home to a basement food centre? It included a classic coffee bar and the Herbert Adams Cake Bar. It also included a butcher, delicatessen and frozen food section. The arcade has been demolished to make way for the Town Hall Station. But the sculpture will be reinstated there.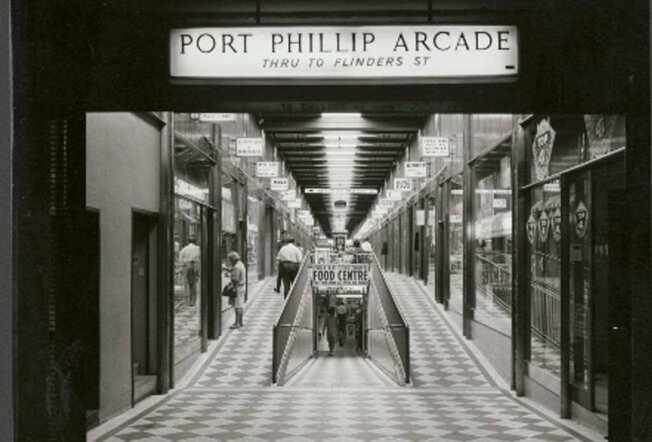 Southern Cross Station, 1960s
We know that massive, sprawling transport hub as Southern Cross Station now. But it used to be called Spencer Street Station and was a much smaller affair. No walkway over to Marvel Stadium, no multi-level escalators, supermarkets or SkyBus terminals. Just major modernist vibes. And a major dose of commuter glamour, as seen below in 1963.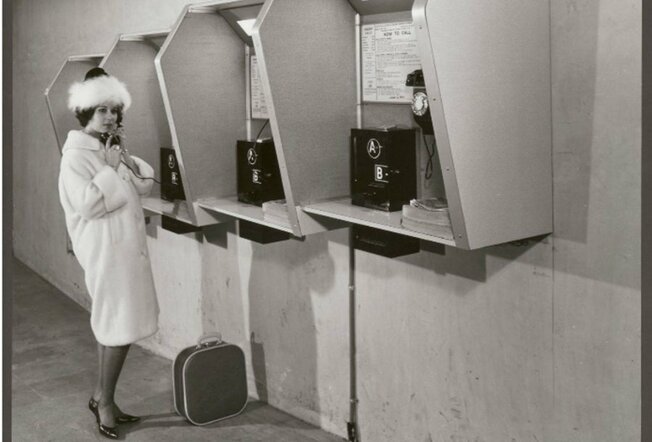 Coles Book Arcade, 1900
Next time you pop into David Jones, stop for a moment. You're standing on the site of the legendary Coles Book Arcade. Coles Book Arcade was once the home of the world's biggest bookstore. It was a crazy, epic, multi-levelled store; an explosion of books, toys and curios. There was a fernery, a live pianist, funny mirrors and even monkeys.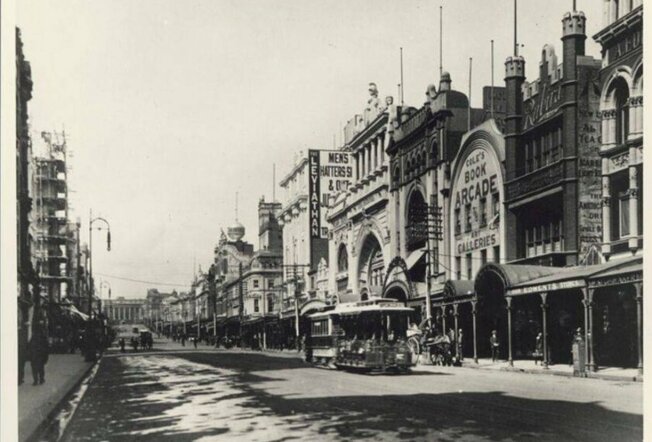 More Melbourne flashbacks
Old Melbourne Gaol
Visit Melbourne's oldest prison, where most of Australia's infamous characters spent time.
Last updated on Mon 29 Aug 2022
Sign up to What's On weekly
Welcome! Thanks for signing up!