The ultimate durian dessert guide to Melbourne
Durian might be a divisive topic, but we think it's one of the world's most misunderstood treats. Make up your own mind with durian crepe cake, ice-cream, fritters and more.
Durian crepe cake 
Millé and B's party trick is that decadent extravagance, the multi-layered crepe cake. Twenty delicate crepes are squeezed into each slice. They're sandwiched between pastry-cream , which includes a special durian option. It's a double dose of durian, with fresh fruit pieces dotted through durian flavoured cream.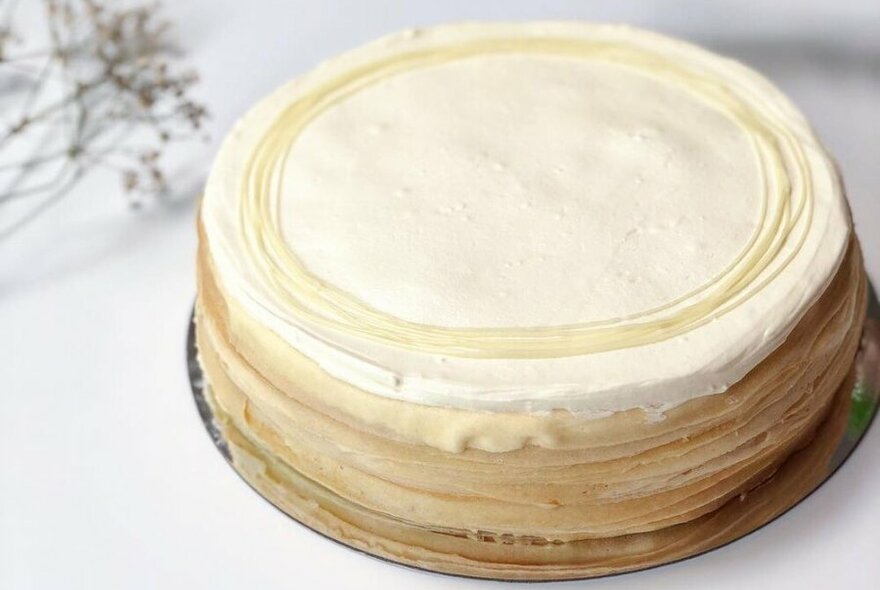 Durian custard mochi cake
Carlton's iCake have made a name for themselves with the most extra celebration cakes in town. The divisive (but delicious!) durian fruit takes centre stage in this layered custard creation. Think chiffon cake, durian custard, durian cream, buttery crushed biscuits and yes, sweet pork floss topping. All loaded into a sweet mini cake bundle.
Durian ice-cream
Artisan Italian gelato with Asian-inspired flavours? Yum! Il Dolce Freddo on Lygon Street slings treats like hibiscus latte, pandan and matcha. Try a scoop of aromatic durian on its own in a cone, or pair with creamy toasted coconut. The fruity delight also goes well with tropical flavours like pineapple and mango.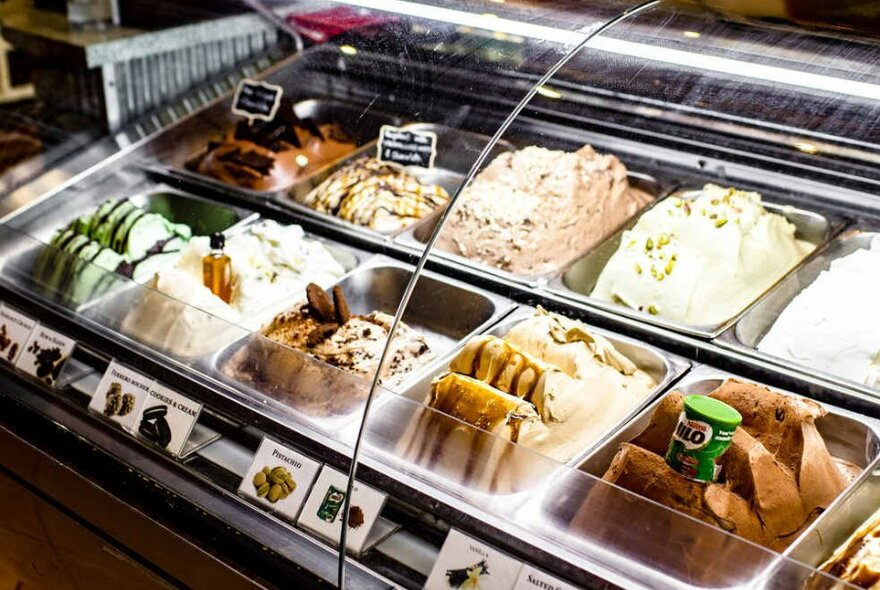 Biscoff durian milk tea 
INSTEA Melbourne is the first overseas flagship store from this iconic Malaysian brand. It's an aesthetic dream for all bubble tea lovers. The current seasonal menu features a range of drinks made with fresh durian puree. Old-school durian lovers can enjoy the taste straight up with creamy blended coconut ice. Newcomers to the king of fruit might prefer the lotus flavour, which comes with a layer of biscoff spread. 
Vietnamese durian che
Sample traditional Vietnamese desserts at Che Desserts. The menu boasts iconic Vietnamese café treats like condensed milk loaded iced coffee, egg coffee, creme caramel and iced fruit teas. The signature 'che' layers fruit, coconut milk, pandan jelly, tapioca and durian for a refreshing parfait-style delight. Need more? You can add extra durian to your che for just one dollar!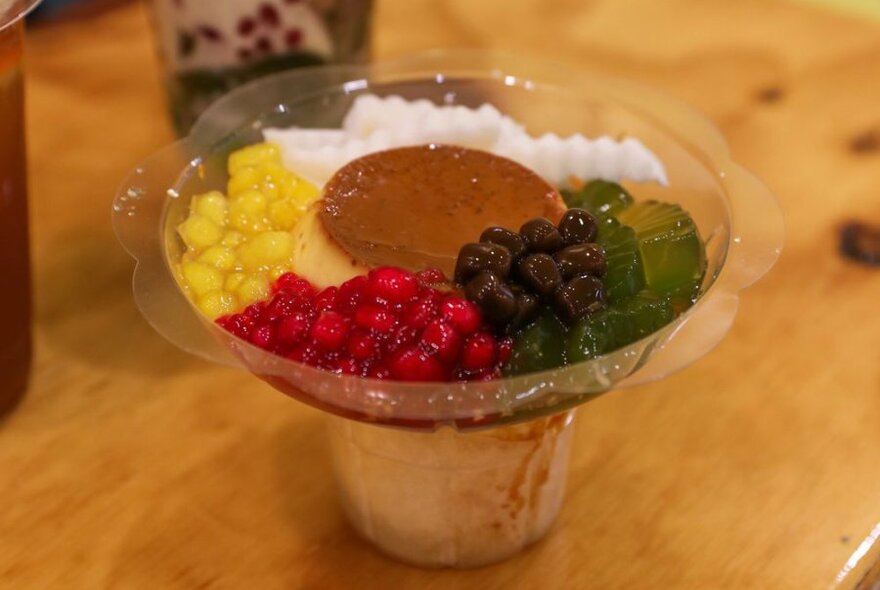 Durian shaved ice and cendol
Bypass the pizza shops on Lygon Street for a taste of Indonesia. D'Penyetz & D'Cendol is a globally loved chain famed for its affordable comfort food. After you've had your fill of crispy ayam goreng, order up loaded durian desserts. The OTT bowls come stacked with glutinous rice, oreos, fresh fruit, sweet red bean and sticky coconut milk treats They've also just opened a new venue in Chinatown. 
Where to buy frozen durian
Last updated on Wed 28 Dec 2022