The chocolate lover's guide to Melbourne
Celebrate World Chocolate Day on 7 July with the city's best choc chip cookies, artisan chocolate shops and limited edition desserts.
Koko Black's treats
Melburnians are spoiled for choice, with three different Koko Black locations in the city alone. Find them on Swanston Street, at the Vic Market or in the flagship Royal Arcade store. Do a delicious good deed and try a treat from the new Critters Collection. It supports a number of Australian wildlife conservation organisations.
Grossi chocolate souffle
Grossi Florentino is famous for its vintage murals and modern food. The star dessert is the French-inspired chocolate souffle. On the menu for as long as anyone can remember, it's made with dark Callebaut cocoa and Valrhona dark chocolate. 
Mörk Chocolate Brew House
Visit Mörk for an artisan cup of ethically sourced hot chocolate. Campfire is the Insta star, recreating the nostalgic atmosphere of a childhood bonfire. It comes complete with house-made marshmallows. The chocolate makers are now also offering hot chocolate micro batches made in their chocolate factory around the corner.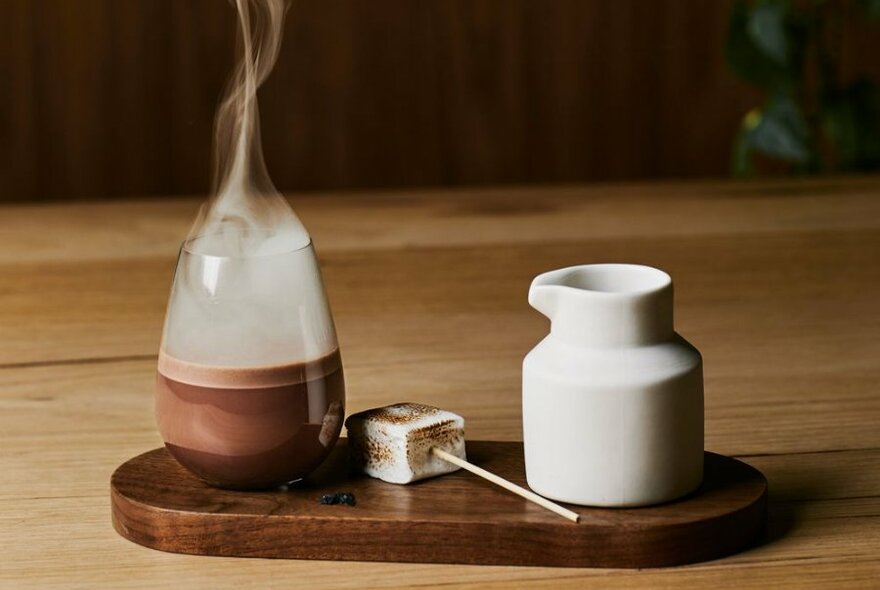 Earl's cult-status choc chip cookie
Drop into Earl Canteen for major brownie (well, cookie) points. These giant, crumbly cookie masterpieces feature Callebaut chocolate. They're filled with walnut chunks and a generous sprinkling of sea salt. Equal parts crunchy, chewy and delicious, this cookie is an unmissable winter treat.
Yesign chocolate artworks
Bring art and chocolate together at Yesign Chocolate Gallery, an artisan chocolate store pop-up. At the painting classes, you use chocolate 'paint' on a solid chocolate 'canvas'. You can also buy take home kits, homewares and edible chocolate depictions of Flinders Street Station. Find Yesign on Wharf St, District Docklands.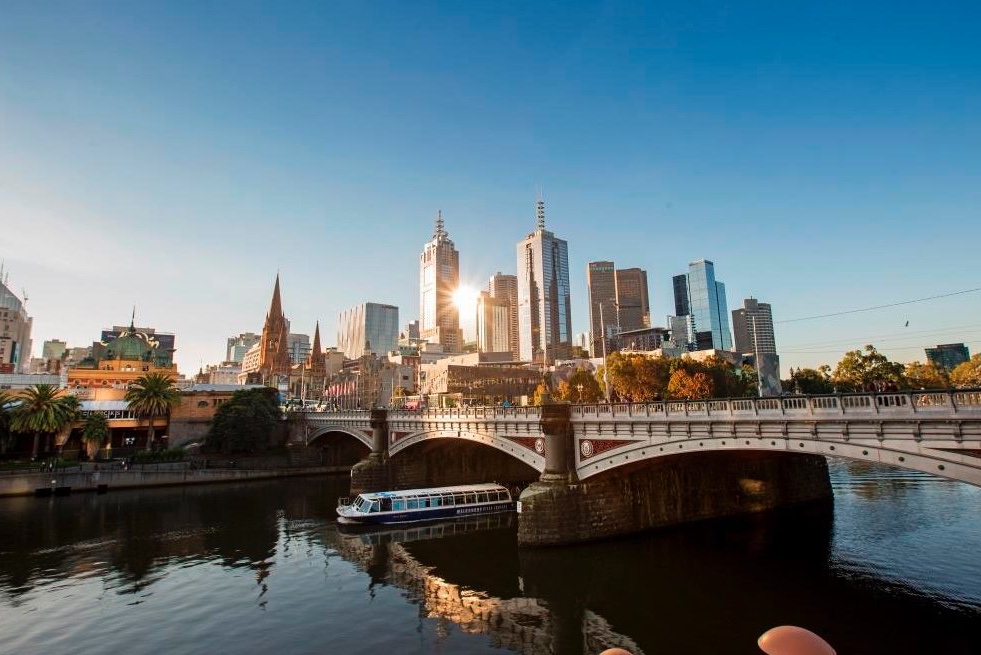 Sweetie & Moustache crepe cakes
Sweetie & Moustache puts a cocoa twist on Japanese 'honey toast'. Rich chocolate ganache is poured all over the bread-based creations. Try out the decadent homemade pouring chocolate on tiramisu flavoured toast. Or grab a multi-layered black forest crepe cake. It features chocolate ganache, chocolate crepes and cream chocolate sponge.
Cheesecake on a stick
Don't knock it 'till you try it. Sticksies is a new late-night dessert bar on Lygon Street serving cheesecake by the slice. On a stick, of course. Creamy slabs of cake-y goodness are dunked in melted chocolate, drenched in caramel sauce and garnished with cookie crumbs. Cocoa-loaded flavours include an Oreo profiterole sensation.
More of the best chocolate shops in Melbourne
Last updated on Wed 21 Jun 2023