Where to find the best ramen restaurants in Melbourne
From secret ramen bars without signage to cult-status broth brewers and iconic foodie mainstays, here's where to warm up with a giant bowl of Melbourne's best ramen.
Unabara Lobster and Oyster Bar
Fresh Aussie seafood, cooked with Japanese precision. Unabara in Melbourne Central simmers its ramen broth for 16 hours, infusing it with lobster bisque and akamiso (red soy bean paste). Flex your creative flair with the DIY ramen. You can customise your bowl to perfectly suit your palate from broth to toppings. Add on half a lobster tail, enoki mushrooms or slices of tender pork belly. Then dial up the spice level.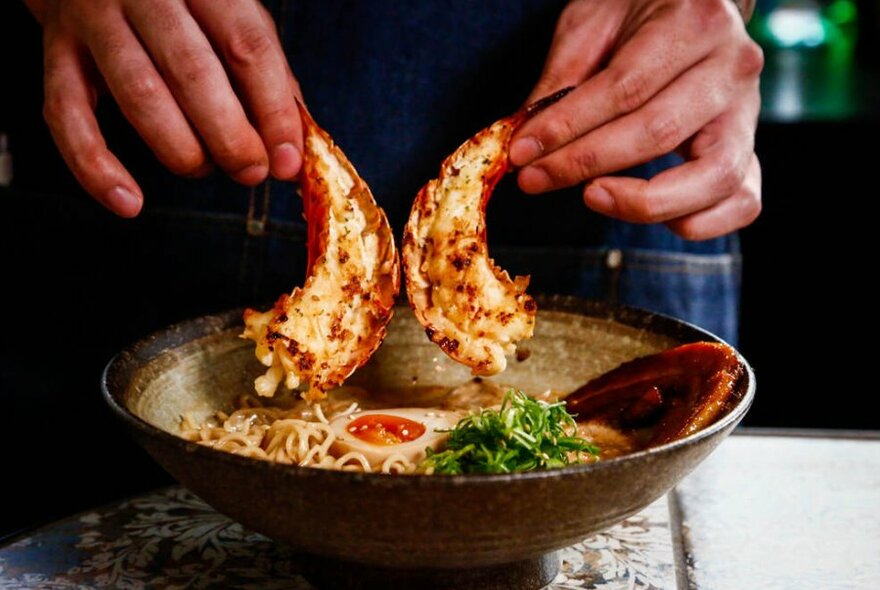 Little Ramen Bar
Look no further than the Little Ramen Bar for an authentic ramen experience. From the melt-in-your-mouth chashu to essential add-ons like knobs of butter and corn. One steamy slurp will transport you all the way to the snowy peaks of Hokkaido. If you're feeling extra famished, go for the Godzilla option to upsize your meal with extra noodles and soup. And of course, what's a bowl of ramen without a side dish of gyoza? These little fried dumplings are made fresh on site with pork, chicken or veg.
Hakata Gensuke 
When a world-famous ramen joint has opens a branch devoted to its chicken broth, you know it's good. The laser-sharp focus at Hakata Gensuke's QV location is best seen in the signature tori ramen, a $16 simple-seeming bowl adorned with spring onion, bamboo shoots and chicken chashu. Looking for OG-style pork ramen? Head down to its original Russell Street shop for the richest of broth and chewy noodles.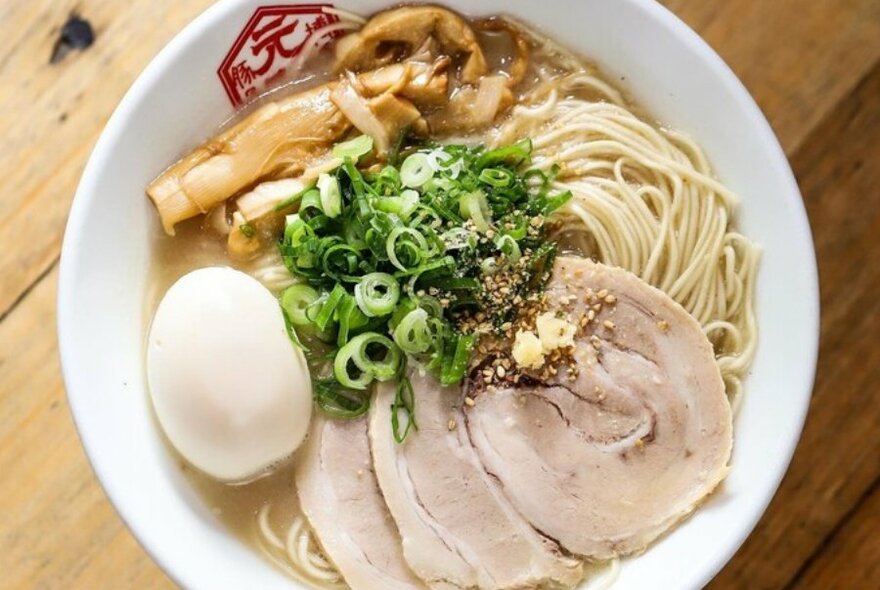 Mugen Ramen
What's cooler than a tiny robot-themed laneway bar projecting anime from the ceiling? The neighbouring ramen shop with a secret basement bar. Located down Bligh Place off Flinders Lane with essentially no signage, it's not hard to skip right over Mugen. But it's worth a detour for their classic ramen and tsukemen (dipping ramen). Order side dishes to share and crack a few bevs downstairs.
Ototo ramen lunch special
Head underground at Ototo between 11.30am and 3pm, Tuesday to Friday, and score a $2 beer with any ramen. Choose from spicy double pork with buttered sweet corn, or smoked duck ramen with black garlic. Vego ramen with fried tofu and shimeji mushroom is also on the menu. Check out more Melbourne lunch deals.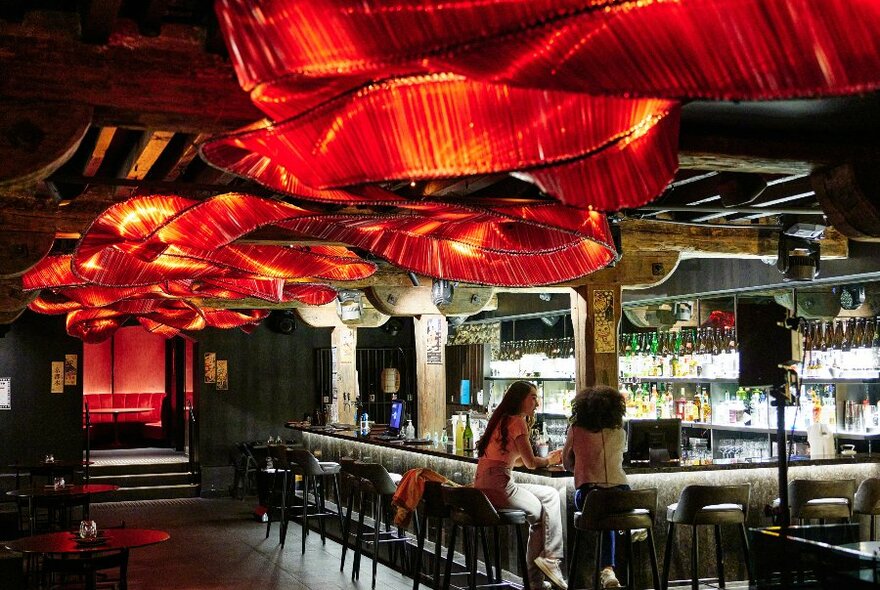 Parco Ramen
Parco is serious about ramen with its homemade noodles, distinct flavours like yuzu and truffle and perfectly-gooey dashi eggs. The signature dish is a perfect flavour balance. It features a chicken broth base with charred pork belly or chicken thigh, bean sprouts, nori and egg finished with a sprinkling of toasted sesame seeds. Parco is so popular that it's opened two Melbourne locations – a small 19-seater shop on Elizabeth Street and a second spot at North Melbourne's Ezi Street.
Mr Ramen San 
Hidden in one of Melbourne's most underrated arcades, Mr Ramen San is a cosy spot serving some of the city's best ramen. Their soup is made in the traditional Kyushu style, with pork bones in white broth. Charsu (roast pork) is char-grilled with peppercorns before serving. Vegan and vegetarian options are also available.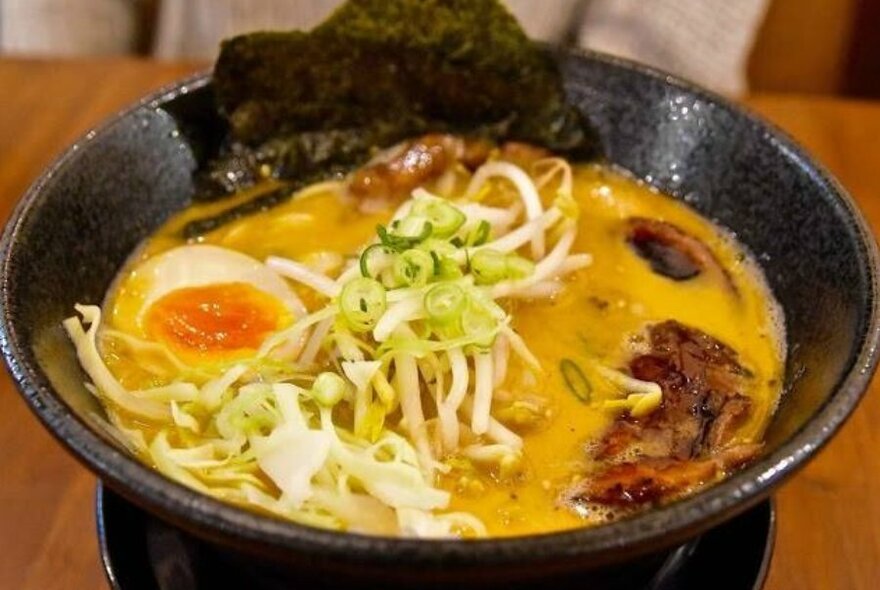 Ikkoryu Fukuoka Ramen
Established in 1970, this ramen chain has since gone global, including here in Melbourne. Australia's first Ikkoryu Fukuoka Ramen is the perfect place to get a bowl of Japanese noodle soup just how you like it. There are oodles of options, including several types of broth, noodle textures, extra toppings, and even vegetarian and vegan versions.
Ippudo QV 
Born in Japan and imported to the mouths of Melburnians in 2018, visit QV for Ippudo's world-famous ramen. The chefs do ramen three ways but the go-to dish here is the shiromaru motoaji. A creamy pork bone tonkotsu broth with the signature secret dashi, thin noodles and melt-in-your-mouth pork. Leave room for sides like seared salmon sushi rolls.
Musashi Ramen
This Chinatown eatery will transport you to the izakaya bars of Japan. The team at Musashi Ramen have been perfecting their family recipe for ramen for over 25 years. Try the black tora with pork broth and black garlic oil. It's a punchy symphony of rich, aromatic flavours. Or roll up your sleeves for the midnight ramen. It comes on a portable grill so you can simmer it to the perfect temperature to warm your belly. 
Last updated on Thu 18 May 2023