Iconic Melbourne shopping spots
Hidden laneway boutiques, grand shopping centres, historic arcades and one-of-a-kind stores. Melbourne is a mecca for shopping if you know where to look.
Shopping centres
The city's largest shopping centre spans two city blocks and five levels. Find fashion, beauty and entertainment inside, and see the historic Shot Tower.
Tucked between Emporium Melbourne and the GPO, The Strand is home to international and Australian designers. 
This luxury shopping centre has more than 200 stores, providing a fusion of fashion, culture, food and art.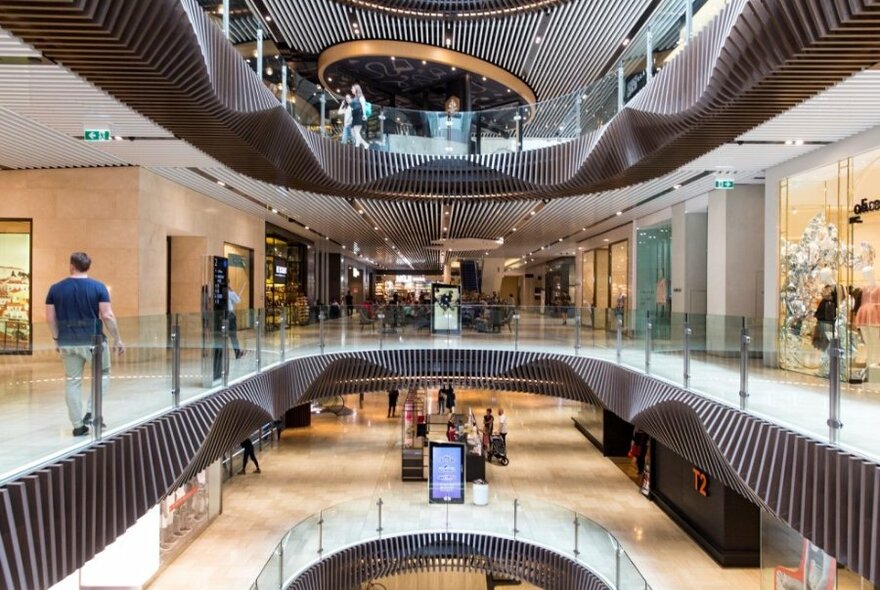 Find luxury fashion, restaurants and lifestyle stores in this chic space. Don't miss the green lightscape ceiling on level two. 
The open-air laneways at The District are packed with dining, specialty stores and unique family-friendly entertainment. 
Wander the laneways of this open-air centre and discover fashion boutiques, bars and cafes, a public square and several large retailers.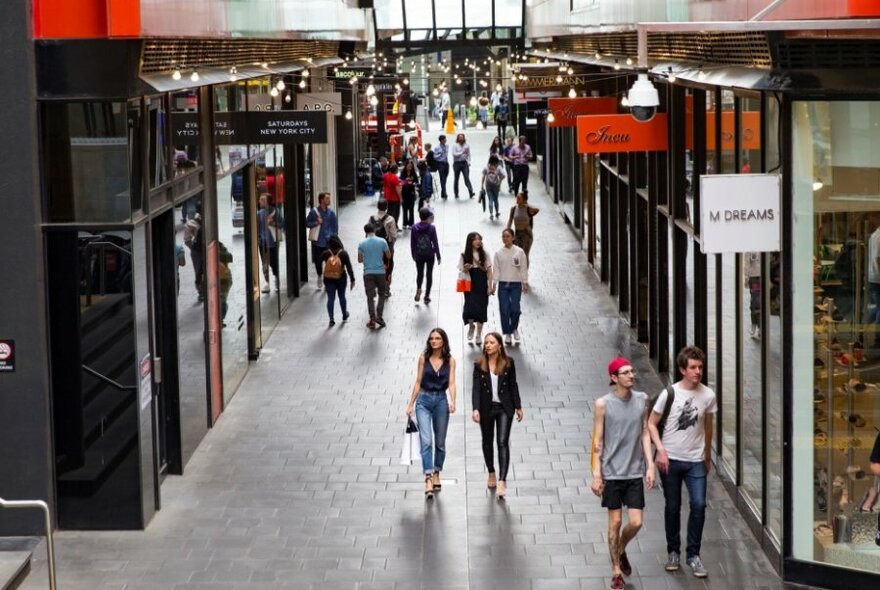 Shopping strips and precincts 
This busy pedestrian and tram strip is home to flagship department stores. Look out for buskers and the Myer Christmas windows.
Collins Street
A luxury shopping strip for high-end fashion and jewellery. International designers and heritage buildings line the 'Paris End' of Collins Street. 
The largest open-air market in the Southern Hemisphere is home to hundreds of small businesses.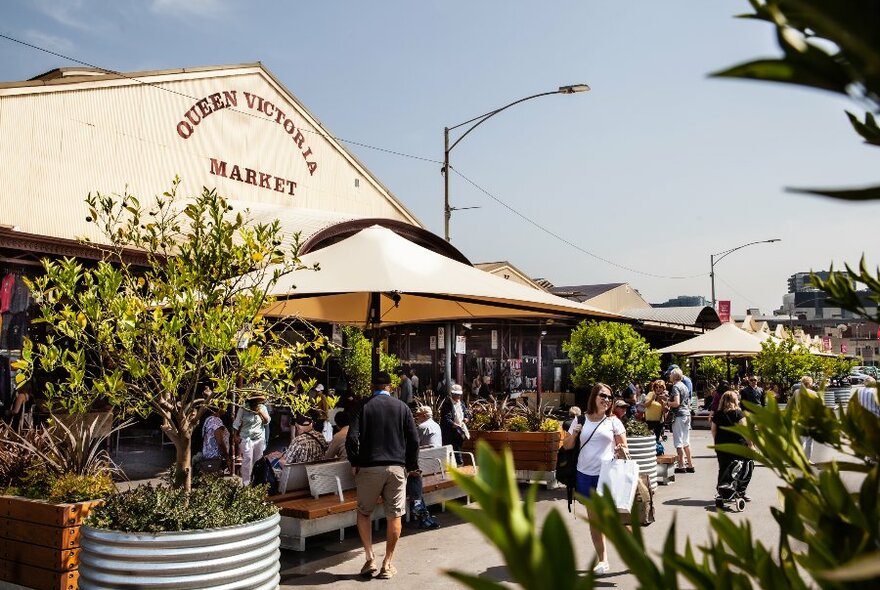 Laneways and arcades
Heritage-listed and filled with boutiques, Royal Arcade is the oldest arcade in Australia. See the giant clock that chimes every hour.
A lavish 19th-century shopping arcade featuring boutiques, cafes and an impressive mosaic floor.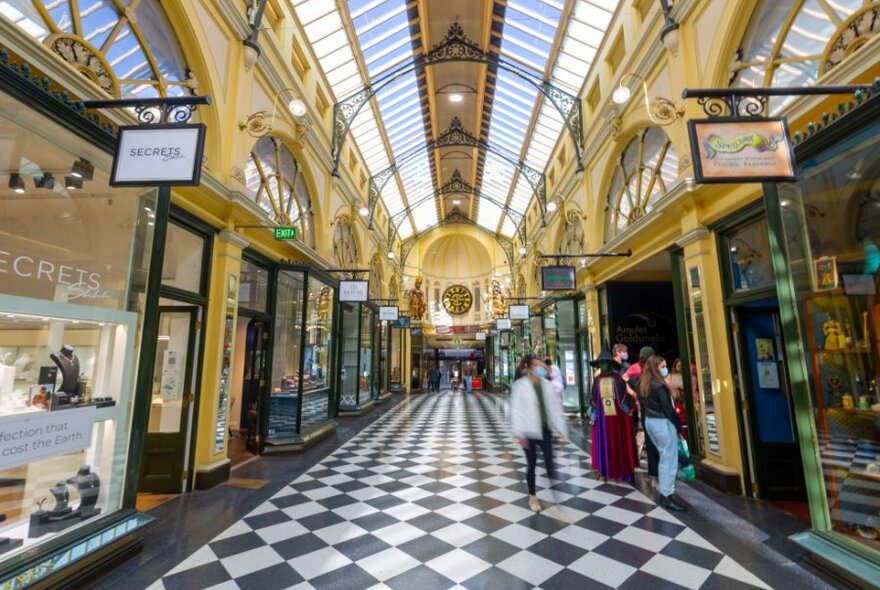 Floors four and five of this Art Nouveau building are filled with independent fashion, design and book stores.
Known as a 'vertical laneway', this heritage building is home to an eclectic selection of small businesses and attractions.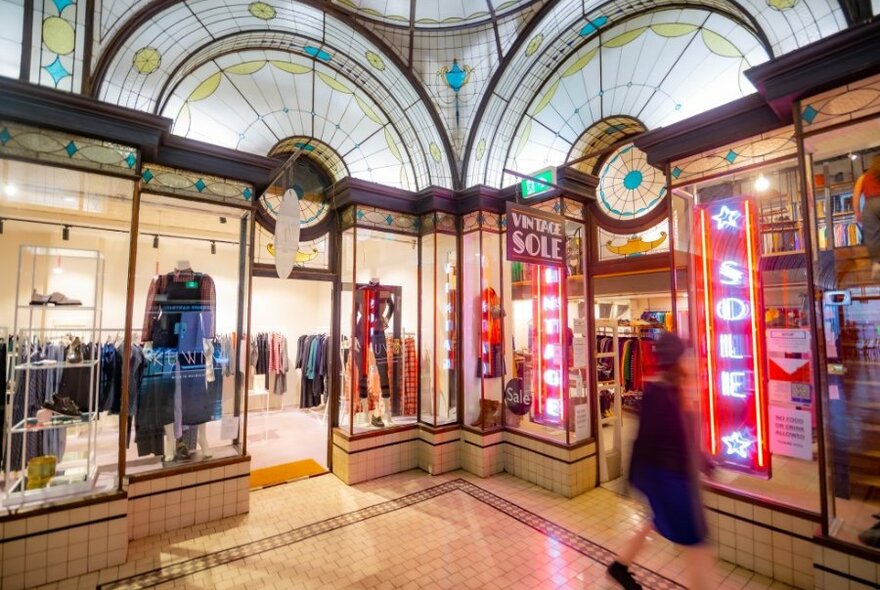 Dotted among the city's best restaurants you'll find cool local fashion labels and Instagrammable shops. 
A range of independent designers are tucked into shoebox-sized stores in Manchester Lane, from fashion to footwear.
Loved equally by tourists and locals alike, this iconic laneway is packed with tiny shops that are quintessentially Melbourne.