Where to find the best bubble tea in Melbourne
Melbourne is home to branches of some of the most famous bubble tea makers. We've also got some pretty nifty homegrown ones too. Here's where to get your bubble on.
Gotcha Fresh Tea
Like single origin coffee, Gotcha Fresh Tea source their own tea from a single tea plantation. Each bubble tea is freshly brewed and made to order. Popular drinks include black sugar tea with black pearls, and strawberry yogurt with popping pearls. Gotcha also do super-cute themed collabs. Visit on 1 September, be among the first 50 customers through the door and score a free Cookie Monster themed drink!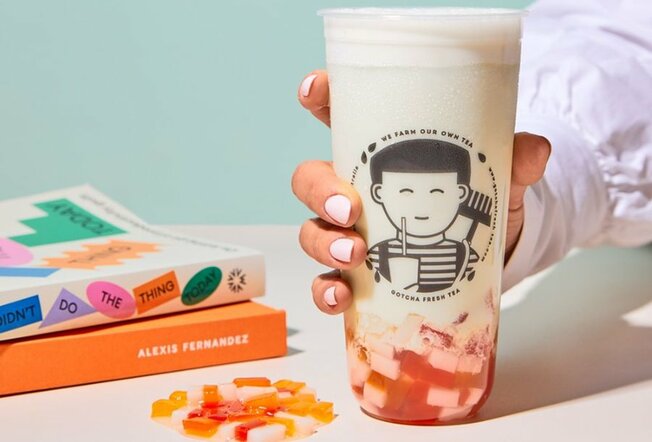 NUTTEA
Popular Taiwanese brand, NUTTEA, has landed in Melbourne Central. As Australia's first vegan bubble tea, they specialise in high quality in-house nut mylks. Not only perfect for vegans, but the lactose-intolerant and the eco-conscious too. Order a nut mylk tea with pearls for your bubble tea fix. For another texture, try it with brown sugar jelly. There are also smoothies, fruit teas and iced coffee with nut cream on the menu.
INSTEA
If you love boba and Instagram, you just found your happy place. INSTEA Melbourne is the first overseas flagship store from INSTEA Malaysia. It's an aesthetic dream for all bubble tea lovers. They serve everything from classic milk tea to 'sunny egg' cheese tea. They also do creme brulee–flavoured boba. Treat yourself to something from their limited edition glamour collection. We suggest the 'cocoa Chanel', served in a Chanel-inspired bottle.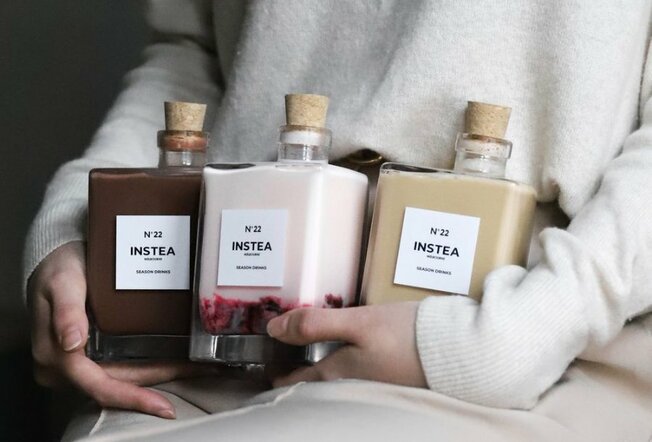 naröcha
Melbourne-based naröcha is all about high quality natural ingredients. Tea is brewed to order from premium Japanese tea and they use fresh A2 milk. They also offer soy, skim, oat or almond milk. Warm boba balls are freshly prepared for each order and tea is hand whisked for a balanced brew. Bubble teas include cream cheese makiatos (using Philadelphia cream cheese) and milk teas. They also serve bubble tea soft serves and limited edition drinks. Check out the Yakult summer series.
Xing Fu Tang
Xing Fu Tang on Swanston Street is famous for its signature brown sugar pearl milk. Go fancy and get it with a gold foil top. We love the drinks that come with a rabbit-shaped panna cotta on top. But we love their DIY boba kits more. Who wouldn't want to make their own bubble tea at home? Kits come in brown sugar, chocolate and matcha flavours. You can also choose between full cream, oat or soy milk. Each kit includes enough for five friends.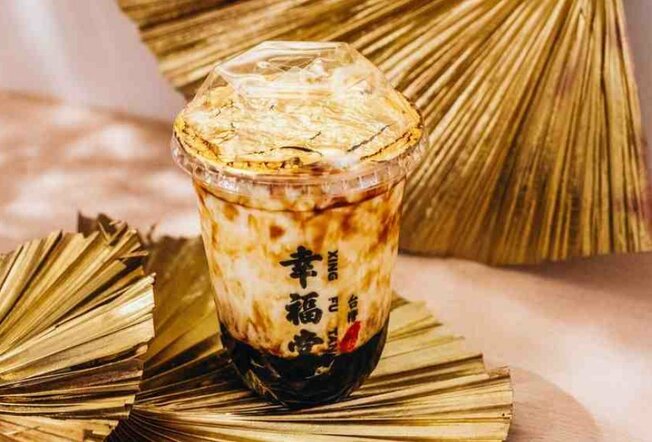 BlackBall Chinatown
BlackBall Chinatown was one of the area's original bubble tea spots. This Taiwanese chain is most known for its award-winning grass jelly. Here, it serves up classic black sugar milk tea and authentic Taiwanese desserts. There are supersized milk tea hotpots, perfect for sharing. And if you want your bubble tea fix with a twist, try their 'snow ice'. It's like a deconstructed bubble tea. Imagine creamy ribbons of frozen milk tea, with your favourite toppings and a side of boba. It's a game changer.
SingSong
You'll find SingSong on the ground floor of the Quincy Hotel in Flinders Lane. SingSong serves Southeast Asian–style snacks, Melbourne-style coffee and, yes, bubble tea. In the ultimate mash-up, order coffee here and add those tapioca pearls. If you want some zing with your boba, order a fruit tea. Hungry? Boba and a sando are a perfect match. Choose from the club sando, the prawn sando, or the vegetarian.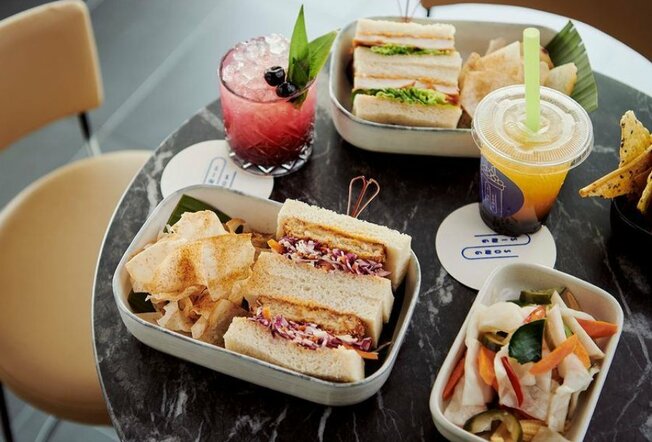 Milksha
Milksha Australia hails from the well-established bubble tea brand, Milkshop, in Taiwan. With an emphasis on quality ingredients and unique flavours, they've carved out a bit of a niche. Their coffee-based drinks use St Ali cold brew. Their cocoa milk uses premium Valrhona cocoa from France. Their milk drinks include flavours like honey pearl and wintermelon. For something magical, try their cloudy creams. Choose jasmine green tea or Earl Grey tea topped with a dollop of featherlight cream.
The Alley
The Alley is a slim space in QV, decked out in bare brick and wood. The signature deer motif looms large. In fact, their boba are called 'deerioca'. Got that? They make these texturally perfect little pearls by hand. Get a signature brown sugar deerioca with added dalgona coffee topping. The 'snow velvet' series features peach oolong tea crowned with soft cream cheese whip. There are branches on Bourke Street and Elizabeth Street, too.
More of the best bubble tea stores in Melbourne
Last updated on Tue 20 Sep 2022
Sign up to What's On weekly
Welcome! Thanks for signing up!