Melbourne's best men's fashion and menswear stores
Need a stylish new outfit, something special to wear to a wedding or fresh everyday office look? These Melbourne shops have the best menswear for 2023.
Cult-status Samba sneakers
Attention all sneaker-lovers. The rare Adidas Super Samba has just landed in Melbourne at menswear store and bespoke tailors MR. CUFF. This shoe is a staple amongst celebrities and style-icons alike thanks to its comfort, versatility and cool-guy status on the streetwear scene. While you're there, invest in a one-of-a-kind suit made using age-old techniques with high quality fabric.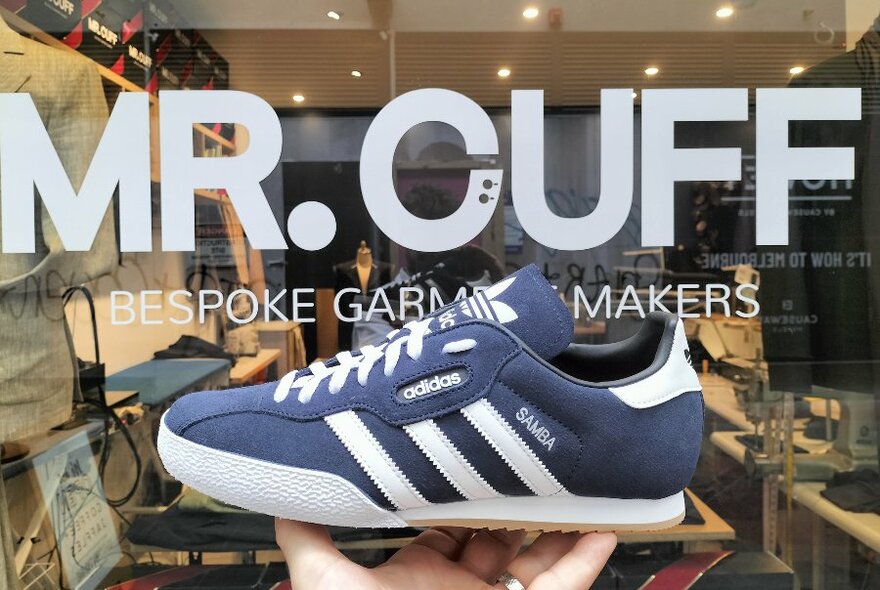 Classic men's jeans 
If you're someone who loves the feel of lived-in denim, head to Nudie Jeans for a carefully curated collection of pre-loved jeans. They're built to last, but if your jeans start to distress, receive free repairs. You can't go wrong with a great pair of staple black or blue jeans. For something with a little more edge, try a pair from the Drop 17 collection. These upcycled denim pieces featuring unique details like quilting and patching.
Locally-designed streetwear
For max street-cred local designer PAM is your go-to. Build your wardrobe from top to toe starting with a pair of on-trend cargos like the Cyclopes Low Rise Pocket Denim Jean. Then pick up a bold tee and layer up with outerwear like the Blur the Lines Reversible Liner Jacket. No look is complete without accessories so add a baseball cap and a pair of sneakers and you're good to go.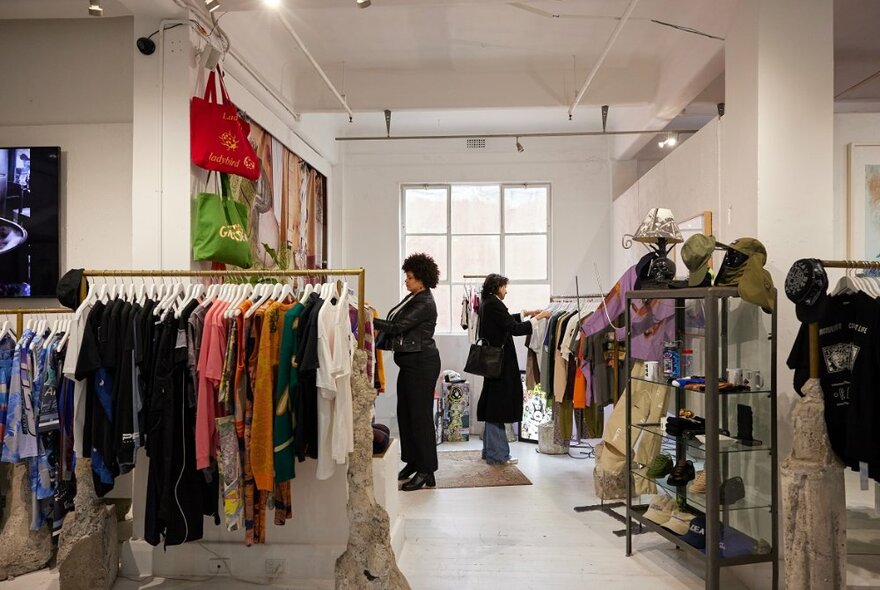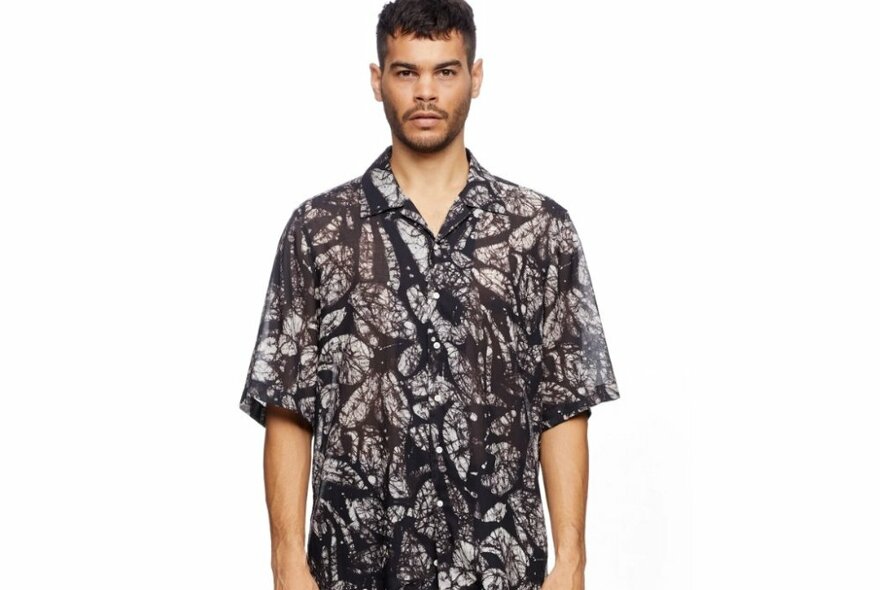 Designer fits
Some of the biggest names in high fashion can be found at cult-status clothing store Harrolds. Got a fancy event around the corner? Treat yourself to timeless Tom Ford suiting that'll last you a lifetime. Looking for something a little more casual? There are plenty of streetwear options on the racks like the black carbon hoodie from Melbourne-based designer Strateas Carlucci and who can't go past a pair of classic Nikes?
Exclusive streetwear
KICKSTW in Royal Arcade is a massive consignment store, with the emphasis on exclusive. The sneaker wall pops with Day-Glo colours in every model from high-tops to slip-ons. Kanye West Yeezy sneakers are a speciality, including must-have Boost 350 V2s. You'll also find Supreme gear, Bearbrick toys and more.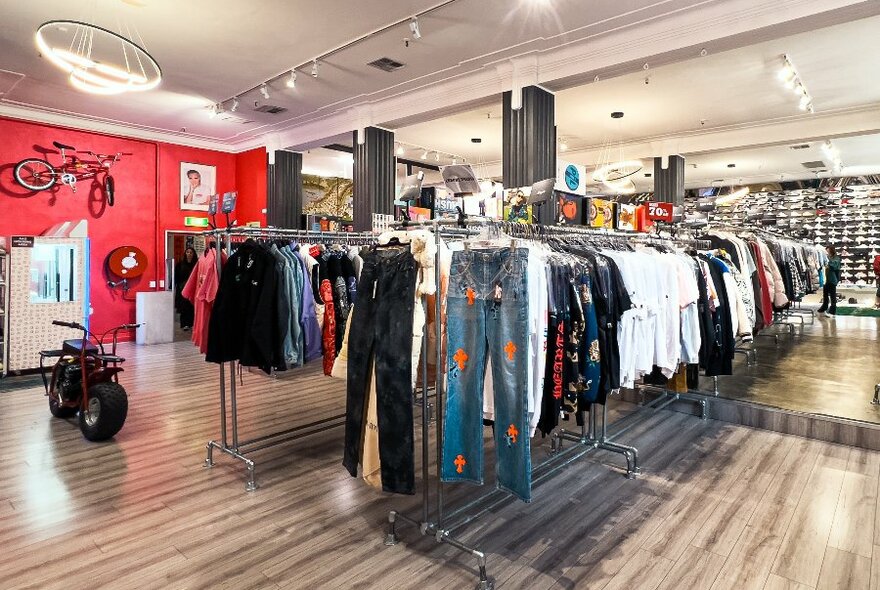 Sturdy Dr. Martens boots and sandals
When you think of a timeless boot that goes with almost every outfit, what do you picture? It's got to be the classic Dr. Martens. Made with smooth, high-end leather, designed to last a lifetime. Team with jeans, trousers or chinos and achieve Melbourne-style and comfort. Gearing up for the warmer months? Slip on a pair of Carlons sandals with its easy on easy off strap to wear with or without socks.
Investment leather jacket 
An essential to anyone's wardrobe is a good quality leather jacket. Corlection has a huge range of styles to choose from, like the Flat Head Cowhide Single Racing Jacket inspired by 1950s retro design. Or channel your inner cowboy with the Suede Cowhide Jacket. Both are made in Japan so you know the quality will be top notch.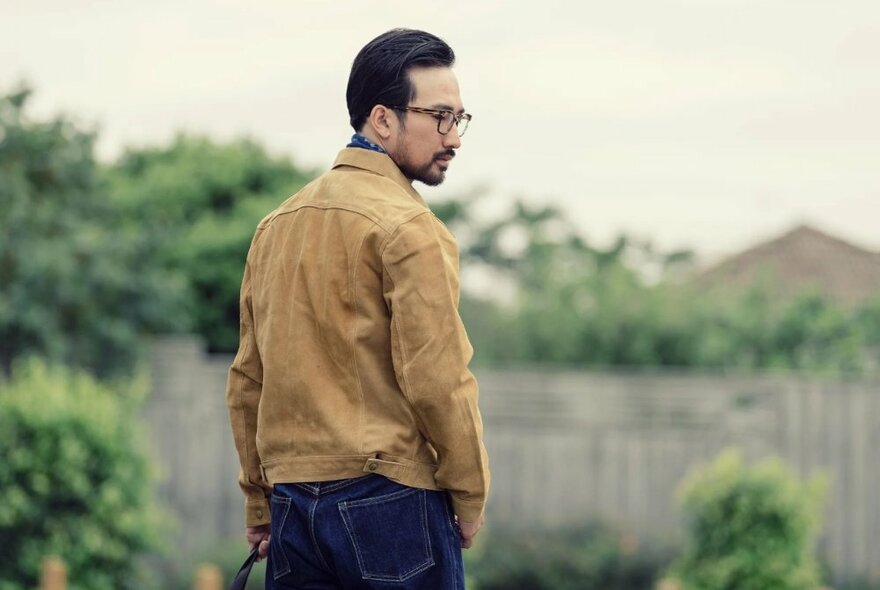 Melbourne's most comfortable pants
Comfortable, stylish and on-trend pants are priceless in any wardrobe. Supply Store has nailed the brief with its impressive collection of chinos and comfy sweats. With a huge range of styles and brands, you're bound to find the best fit for your bod.
Korean streetwear lounge sets 
Comfort kings will love the loungewear from cult-status Korean label Acme De La Vie. Get a cute Nordic bear printed jumper. Go simple with a graphic t-shirt and baseball cap. Or opt for a smiley motif piece if you love a bold look.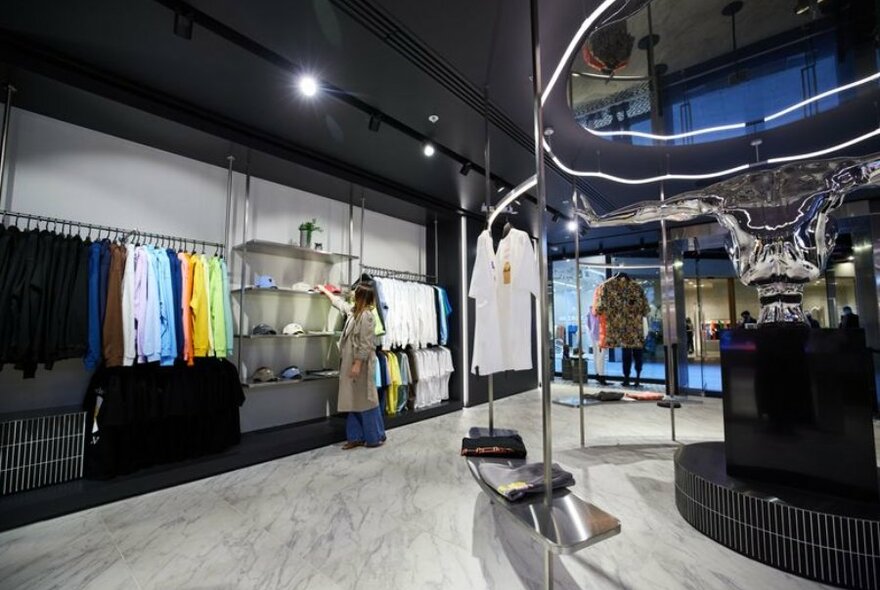 Staple footwear
Put your battered boots away and score a new go-to shoe. Up There's Nike Humara QS are the durable, comfy, fresh shoe you need to level up your fit. For a more athletic look, pair them with your favourite pair of sweats, or go for a classic casual look and wear them with your best jeans. 
Timeless suits
If you're in need of a suit but feeling overwhelmed at where to begin, let Frank at Anderson Hill Menswear be your guide. Conveniently located on Little Collins Street, Anderson Hill Menswear offers a curated selection of Australian merino wool suits as well as select European cuts.
Oscar Hunt
Leading Melbourne tailor constructing made-to-measure suits, shirts and overcoats.
Last updated on Mon 11 Sep 2023