Five things you didn't know about the Royal Botanic Gardens
The gardens have a weird and wonderful history. Here are some odd spots to ponder on your next stroll around the ponds.
Ornamental Lake is home to power couple Francis and Louise
Black swans Francis and Louise and their fluffy babies call Ornamental Lake home. If you're lucky enough to spot the happy family, better to admire them from afar. Both parents are fiercely protective. June to November is peak cygnet season, with couples crafting nests on the edge of the lake. Teamwork is the key, and both Mum and Dad sharing egg-sitting duties.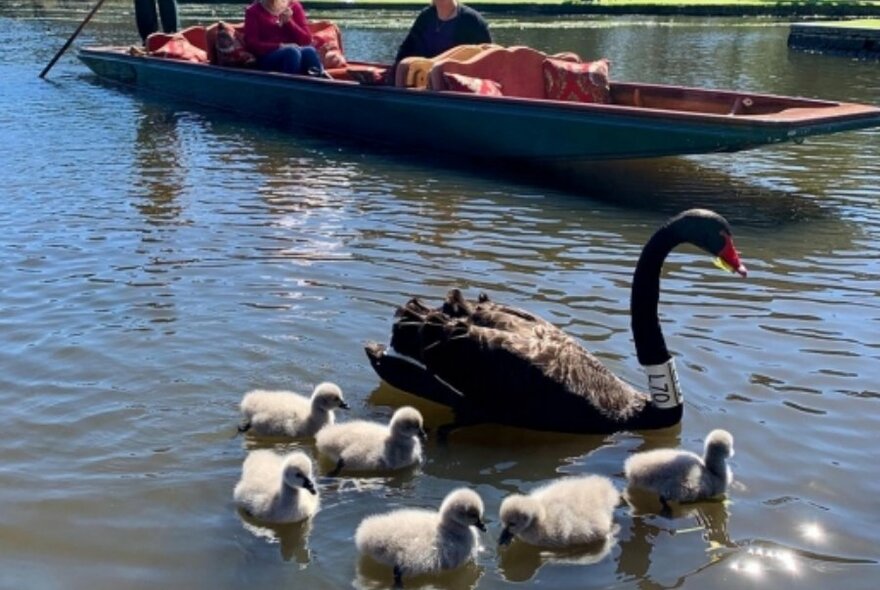 The elusive giant water lily first flowered there
When explorers discovered the three metre-wide water lily in 1801 Bolivia, it was big news. The gardens' first director, Ferdinand von Mueller, had to have the horticultural wonder. When he brought the lily to Melbourne, most doubted the tropical plant would survive at all. And when it bloomed in 1867, crowds flocked to see the miracle.
It isn't hard to see why. The butterscotch and pineapple scented blooms are magical. But your viewing window is short – they only live for 48 hours. Debuting white (and female), they become pink (and male) that night, before a purple costume change for their final curtain.
The lakes are older than European settlement
The picturesque lakes might look like a royal groundskeeper's dream. But the natural water system they're formed on goes way back before European settlement. The original four swamps opened onto the Yarra and the native short-finned eels provided an important food source for local Aboriginal people. Today the gardens are home to 370 native plants and 20 native mammal species. Find out more on a guided Aboriginal Heritage Walk when it's back in business after lockdown.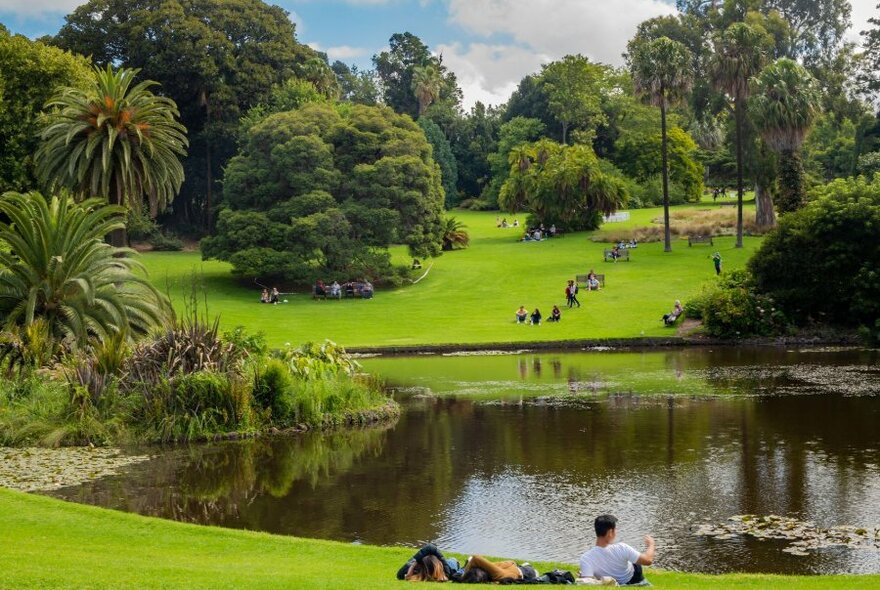 The volcano is also a big watering can
The Guilfoyle's Volcano crater is filled with water. Built in 1876, it looks like a decorative garden straight out of the 18th century. Unlike those follies, it's super practical. The volcano recycles and stores nearby storm water, bio-filtering it through the wetlands. Built on the highest peak in the landscape, it uses gravity to circulate water to the gardens. Handy.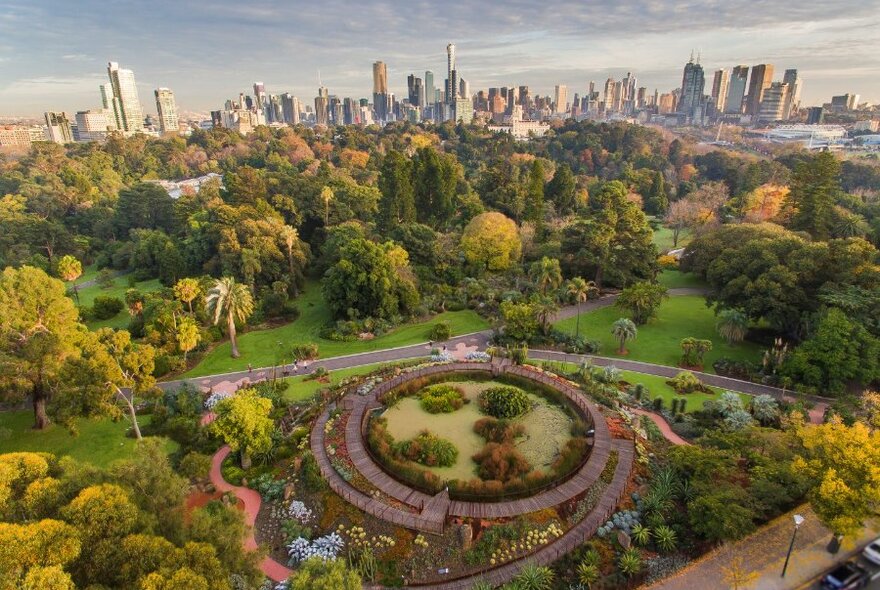 Horses used to mow the lawns
Yep, that's a 1940s lawnmower. It's one horsepower.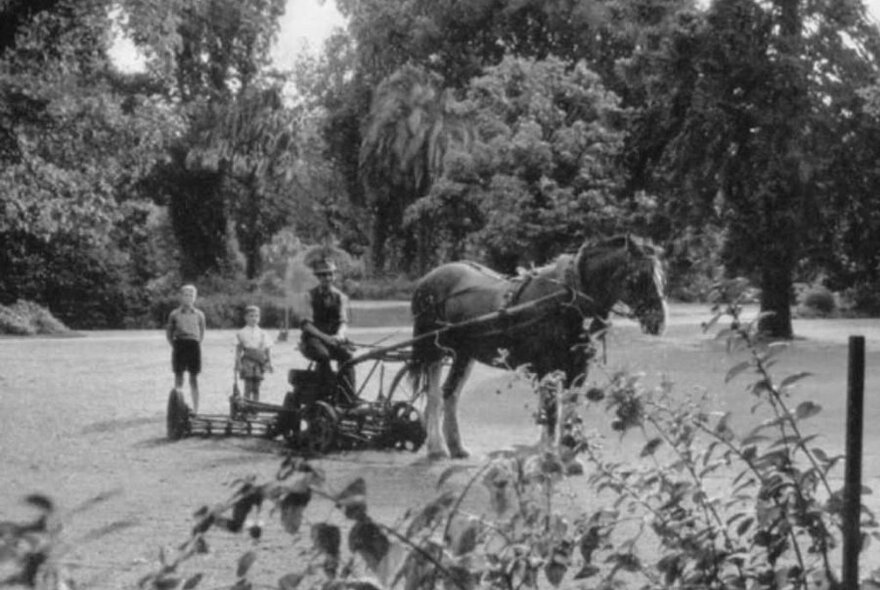 More of the best parks and gardens in Melbourne
Last updated on Tue 24 May 2022