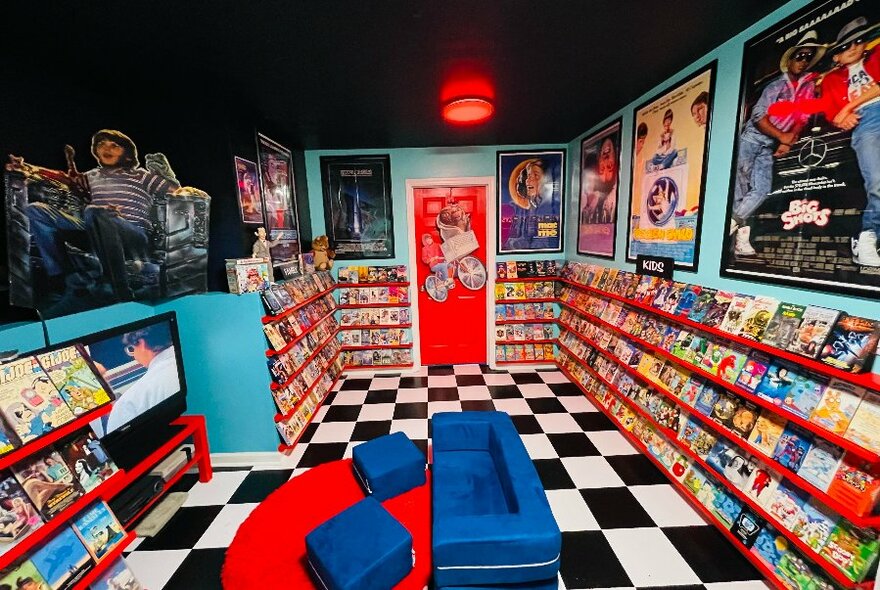 The Video Store: A 90s Speakeasy Bar
Get ready to embark on a nostalgic journey through time as Melbourne welcomes an exciting and unique pop-up experience, the 90s Video Store Speakeasy!
Paying homage to the golden era of home entertainment, this immersive event promises to transport visitors back to the days of VHS tapes, neon lights and the thrill of discovering hidden cinematic gems.
Inspired by the iconic Blockbuster Video stores that once graced every corner of neighbourhoods, the 90s Video Store Speakeasy captures the essence of a bygone era where renting movies was a Friday night ritual and the local video store was a community hub.
You'll step into a meticulously recreated 90s video store, complete with rows of VHS tapes, retro movie posters, and vintage memorabilia. The ambience is designed to evoke cherished memories and introduce a new generation to the magic of a pre-streaming entertainment era.

Only In The City
There's more to explore, only in the city.
See what's on
NGV Friday Nights
NGV Friday Nights returns with a kaleidoscope of colour this winter.