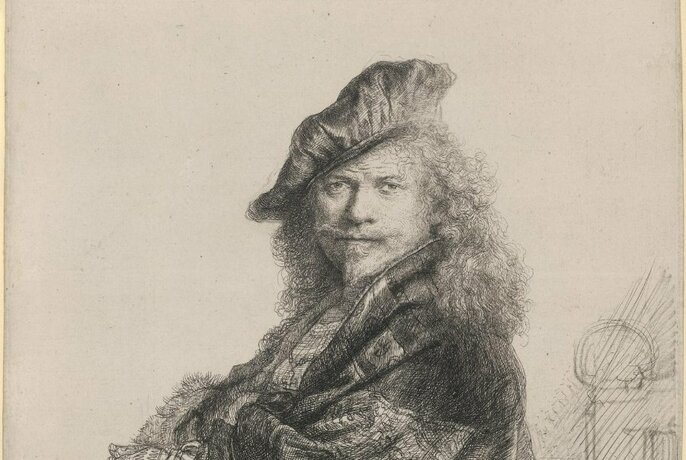 Rembrandt: True to Life
Rembrandt: True to life follows the work of the seventeenth-century Dutch master from his early years in Leiden in the 1620s through to his final years in Amsterdam in the 1660s. The exhibition presents more than 100 etchings, alongside paintings and drawings from the NGV Collection, and important loans from international galleries and museums. Across key themes, including self-portraits and portraits, religious motifs, landscapes, nudes and genre scenes, the exhibition gives insight into the scope of Rembrandt's creative innovation.
The exhibition brings his prints into dialogue with a selection of paintings to highlight the original ways in which Rembrandt approached his subject matter, his brilliant re-imagining of biblical subjects, and the development of psychological complexity in narrative scenes and portraits. Throughout his life, Rembrandt often returned to favourite subjects with new perspective, constantly exploring the possibilities of storytelling through images.
There's more to explore, only in the city.
See what's on
NGV Friday Nights
NGV Friday Nights returns with a kaleidoscope of colour this winter.
Melbourne Now
Explore the talents of over 200 Victorian-based creative practioners in Melbourne Now 2023.
Goddess Nights
Celebrate and experience the collective power of Goddess after dark.