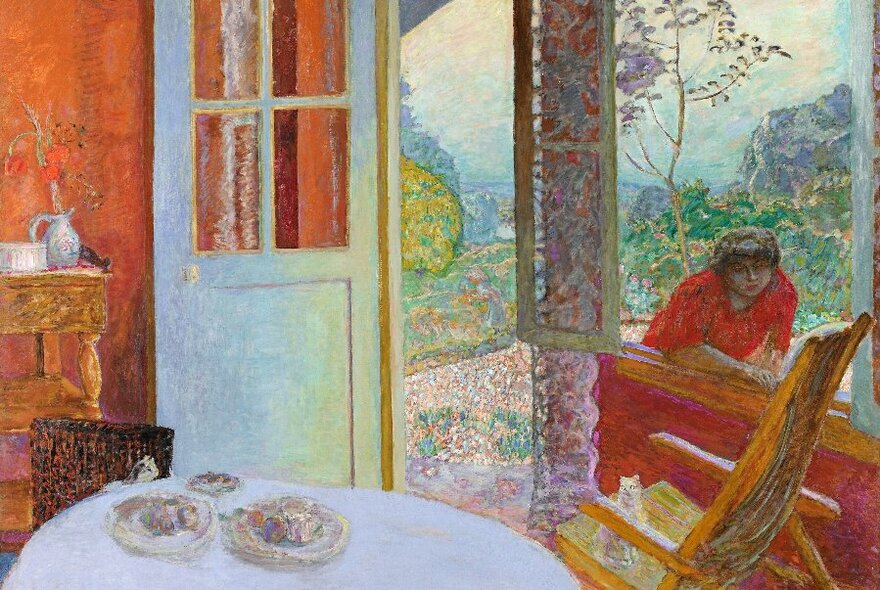 Pierre Bonnard: Designed by India Madhavi
Pierre Bonnard is one of the most beloved painters of the 20th century, celebrated for his use of colour to convey an exquisite sense of emotion. His close friend Henri Matisse declared that Bonnard was 'a great painter, for today and definitely also for the future'.
This blockbuster Melbourne Winter Masterpieces exhibition Pierre Bonnard: Designed by India Mahdavi presents the iridescent paintings of Bonnard within immersive scenography by Paris-based designer India Mahdavi. Featuring more than 100 works by the celebrated French artist, the exhibition brings modern France to life with startling beauty and vivid colour.
Developed in partnership with Musée d'Orsay, Paris, the exhibition is largely drawn from the museum's impressive holdings of works by Bonnard alongside significant loans from other collections in France and beyond.
Only In The City
There's more to explore, only in the city.
See what's on
NGV Friday Nights
NGV Friday Nights returns with a kaleidoscope of colour this winter.