Melbourne's most Instagrammable Christmas experiences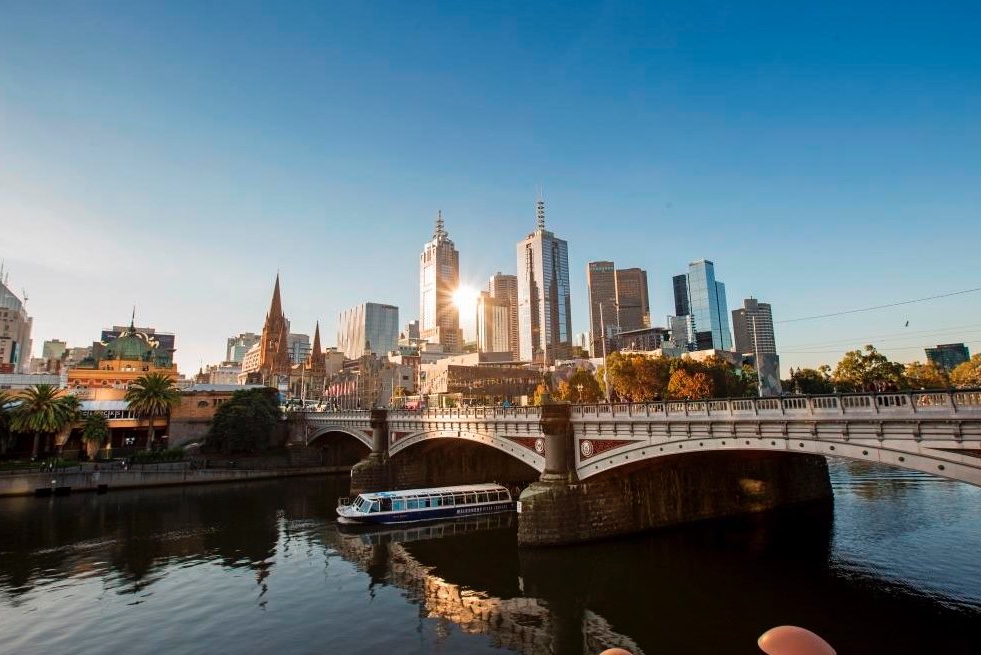 Find festive neon lights
Sparkling neon artworks have been installed city along Swanston Street, and hidden down Scott Alley. Created by Electric Confetti (in collaboration with the Metro Tunnel Project), the glowing installations combine star-shaped lights, sequinned walls, disco-themed native fauna motifs and more. Snap a selfie after-dark and get your 'gram glowing.
Swing on giant Christmas bells
The Christmas bells are back, and this time they're popping up riverside in Queensbridge Square. Get the shot as you soar through the air on a sparkling yuletide delight. Hang around for the pop-up playground, complete with light-up dancefloor and interactive orchestra.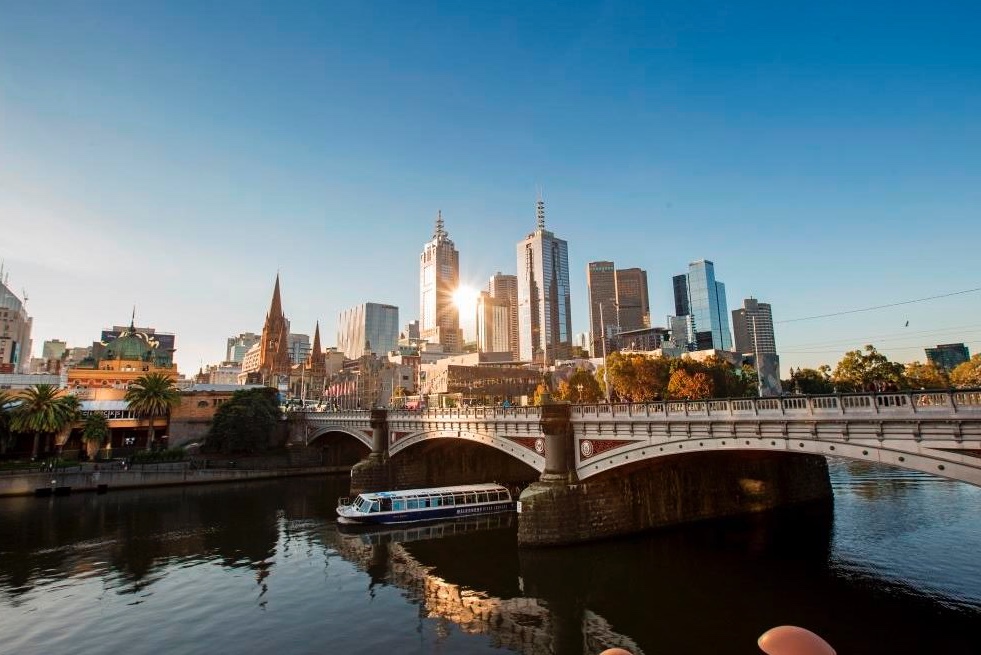 Have an old-school date night at the roller rink
Wander through the lush greenery of Argyle Square to find a pop-up roller rink at Piazza Italia. Meet up beneath the giant Christmas tree for your first pics of the night. Then spin around in tandem with your sweetheart to the score of classic tunes. Bookings are recommended, entry is free, and skate hire is just $5!
Plan a nostalgic carnival catch up
Enjoy festive thrills on the banks of the Yarra at the Christmas Carnival. Ride the ferris wheel to see stunning views along the Yarra and Birrarung Marr. Flick on cinematic mode, drive the dodgems and pretend you're in an '80s rom-com. Try your luck at much-loved carnival games and complete the experience with classic snacks. Because nothing makes you look more chill than featuring a Dagwood dog in your Insta post.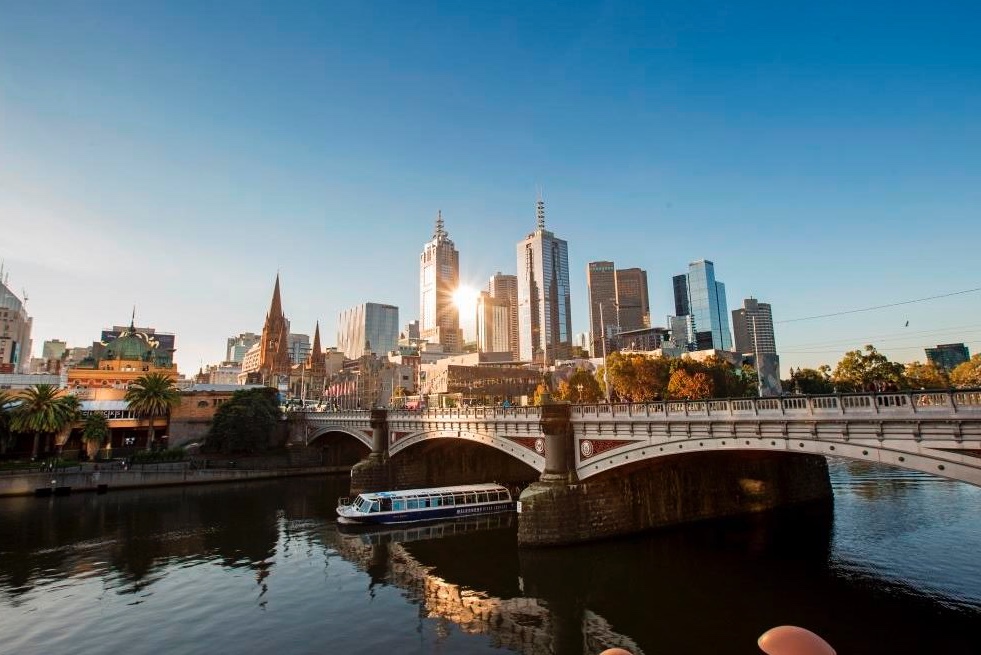 Shop in a pop-up Christmas forest
For just over 10 days, this hidden gem in Docklands will be transformed into a cute Nordic forest. Step through a corridor of live spruce and fir trees, snap a forest selfie and receive a free gift valued at up to $29. Visit on 23 December for a late-night, last-chance shopping spree. Sip complimentary sparkling and enjoy VIP discounts on best-selling products.
Search for the quirkiest Christmas installations
You've seen the big glowing tree, now it's time for something a little more offbeat. Your next photo op is Santa cruising up the Yarra. Spot the 27m sleigh lighting up Birrarung Mar, led by a team of dolphins. Yes, you read that right, the reindeer are getting some time off! Row Ho Ho will be best viewed from the Northbank area, between the Evan Walker and Sandridge bridges.
Visit the iconic 333 Collins Street tree
One of the chicest foyers in the city becomes even more spectacular at Christmas time. Visit 333 Collins Street to see the fabulously decorated tree from 12 November. With endless baubles, tinsel and the backdrop of gothic architecture, it's like something out of a Christmas movie.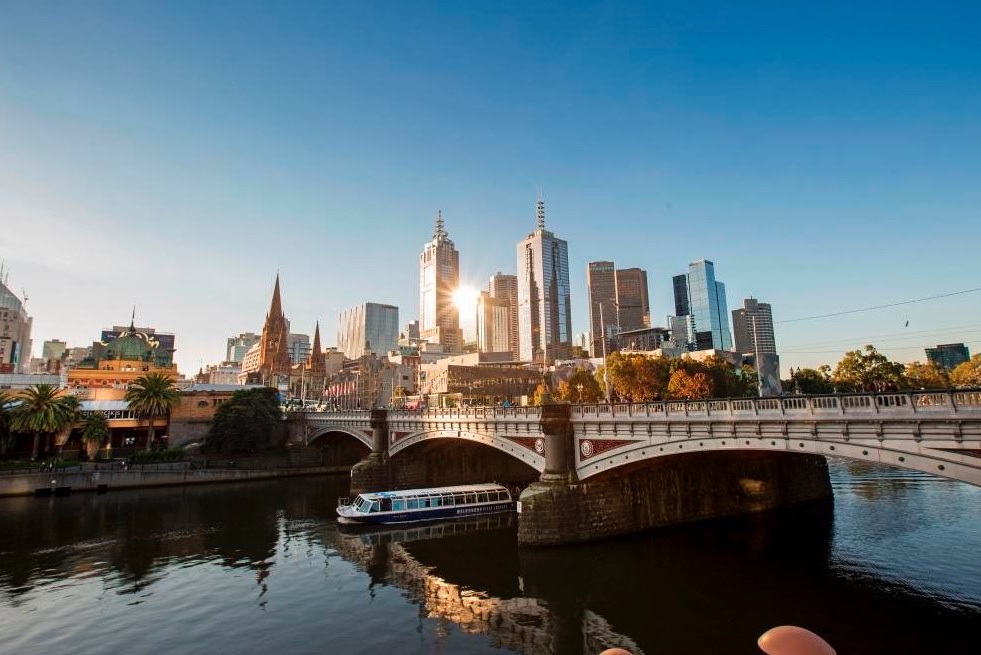 Walk through a European Christmas wonderland
Ambiance is a treasure trove of glittering ornaments, light-up decorations, Disney-themed merch and Venetian glass creations. Walk past the nutcrackers at the door and find yourself inside a dazzling Christmas decoration wonderland. It's like hopping on a plane to Europe. Get lost in the colour-coordinated rooms and snap the best festive shots of the season.
Find the best hidden Christmas parties
Dust off your ugly Christmas jumper and see some of the city's best street art illuminated with festive cheer. Blender Studios are hosting a free street party in West Melbourne on 25 November. Section 8 is also holding the annual, epic, eight-day Christmas celebration in Tattersall's Lane. On 18 December, two lesser known laneways off Lonsdale Street will be transformed into an outdoor Christmas party!
More of the best spots for Christmas photos in Melbourne
Last updated on Wed 30 Nov 2022
Sign up to What's On weekly
Welcome! Thanks for signing up!